Comcast Tests Remote DVR

Comment (0)
10:50 AM -- A
Comcast Corp.
(Nasdaq: CMCSA, CMCSK) spokeswoman confirmed that the MSO is testing a new Web-based application that allows customers to manage and program their DVRs remotely.
Following a tip, the Zatz Not Funny blog
posted some of the evidence
, which may also be seen
here
.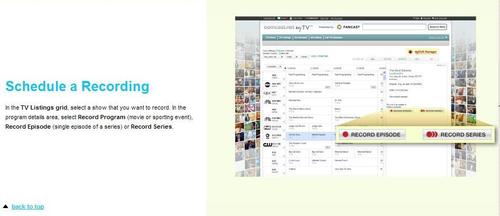 There, Comcast customers are prompted to click on an "Activate Now" button and enter a user name and password so the "MyDVR Manager" can sync up with the subscriber's DVR. The site warns, however, that the process could take up to 24 hours to complete.
But most who take that step will be sorely disappointed to learn that doing so doesn't fire up the application, at least not yet. Instead, it tells visitors, "Sorry, we cannot activate you at this time," and directs them to call Comcast customer service.
That's because the app is still being tested, and there's no word yet on which markets will launch it first, or when. But it's certainly on the way.
Comcast confirmed in July that remote DVR capabilities will grace a future release of its recently introduced
Apple Inc.
(Nasdaq: AAPL) iPhone/iPod Touch application. (See
Comcast's TV-Free iPhone App
.)
— Jeff Baumgartner, Site Editor,
Cable Digital News
---
Interested in learning more on this topic? Then come to
TelcoTV 2009
, the telecom industry's premier event for the exploration of a comprehensive entertainment convergence strategy, to be staged in
Orlando, Fla.
,
November 10-12
. For more information, or to register, click
here
.
---