VMware had a lot to say Thursday, reporting not one but two acquisitions jointly valued at US$4.8 billion: Pivotal Software, to enhance VMware's developer support for containerized Kubernetes applications; and Carbon Black for enhanced security. VMware also reported $2.44 billion quarterly revenue, up 12% year-over-year.
The Pivotal acquisition, valued at $2.7 billion, is an odd one, because Dell Technologies owns controlling interests in both VMware and Pivotal, so the two companies are already related. However, the acquisition will enable tighter integration between VMware and Pivotal products, VMware CEO Pat Gelsinger said on the company's earnings call with analysts Thursday afternoon.
The Pivotal acquisition will also give VMware developer support for its multicloud infrastructure platform.
With the Carbon Black acquisition, which VMware values at $2.1 billion, the company is buying a company that has focused on preventive, rather than reactive, security, noted Gelsinger, who referenced his speech at this year's RSA security conference when discussing the deal: "I described the security industry like bad attorneys. They chase around, find the accident, and get more security spend justified after the accident. What a terrible business model," Gelsinger noted.
"A better business model is to prevent the accident from occurring. This, to us, is a very fundamental, disruptive change that's under way," Gelsinger said.
He added, "Our objective is not to build a new business. It is to change the industry, because the industry as we know it today is not working, and as more and more of humanity puts their lives, their financials, their health on the tech platform, they're expecting a much higher return and much better protection of their data and lives than the tech industry is giving. So for us it's a much bigger cause than just building a business unit or starting a revenue line. We're out to change the security industry."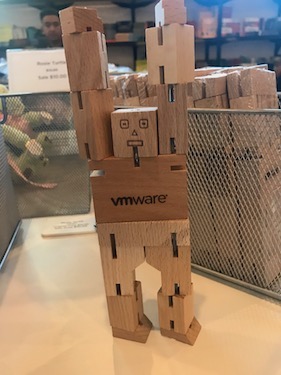 ---
Boost your understanding of cable's pioneering virtualization efforts, examine early trials and pilots and look at what comes next. You're invited to attend Light Reading's Virtualizing the Cable Architecture event, a free breakfast panel at SCTE/ISBE's Cable-Tec Expo on October 23 in Atlanta.
---
VMware expects the transactions to close in the second half of VMware's fiscal 2020, which ends January 31, and enhance VMware's overall strategy of helping organizations move to a multicloud strategy comprising public, private and hybrid clouds.
The acquisitions complete the full cloud stack for VMware, Gelsinger said. "There's going to be a build-run-manage stack associated with Kubernetes," he said. VMware previously had the 'run' part of that stack with existing products such as vSphere.
VMware's late-2018 acquisition of Heptio provided the management layer, said Gelsinger. VMware bought Heptio for its products, training, support and professional services that help organizations deploy and operate Kubernetes. VMware paid $550 million for the company.
"But we really did not have build assets. And that's where Pivotal and their capabilities were uniquely positioned in the industry, to finish that stack," Gelsinger said.
VMware has had a busy 12 months of M&A activity. In addition to Heptio, Pivotal and Carbon Black, VMware has acquired: