VMware Powers Up Cloud Provider Tools
VMware delivered an amuse-bouche for service providers prior to its VMworld conference in San Francisco next week, launching automation, management and networking tools for its VMware Cloud Provider Platform.
The Cloud Provider partner program allows service providers, including telcos and specialized cloud businesses, to provide multicloud services for enterprises. Cloud workloads can run across public clouds as well as private clouds running on enterprise premises and in the service provider's own data centers. Launched two years ago, the VMware Cloud Provider program now includes Amazon Web Services, Microsoft Azure, Google Cloud Platform and IBM, as well as 4,300 regional providers with specific geographic, vertical industry and other specialized functions, such as Virtustream, Expedient and OVH.
The program recognizes that enterprises look to public, private and edge clouds for different needs. Enterprises look to private cloud for purpose-built applications, to meet IT governance concerns and data residency requirements. Public clouds support applications that demand scalability, with highly distributed, externally facing workloads. And edge clouds are suitable for latency-sensitive workloads colocated within data sources, such as industrial, factory and retail applications, says Rajeev Bhardwaj, VMware vice president of products for the Cloud Provider Software Business Unit. The Cloud Provider program is designed to enable service providers to bring all those clouds together.
"If I'm [an enterprise] customer trying to accelerate my deployment of applications and services, what I'm looking for is flexibility to choose the cloud that best fits my workload requirement," Bhardwaj says. That's where telcos and other service providers can find business opportunity in a public cloud environment increasingly dominated by the hypercloud providers; and VMware is looking for business opportunities by enabling those cloud providers.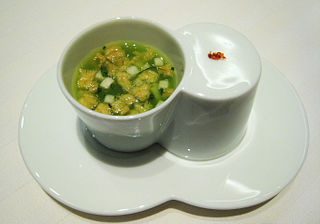 ---
Boost your understanding of cable's pioneering virtualization efforts, examine early trials and pilots and look at what comes next. You're invited to attend Light Reading's Virtualizing the Cable Architecture event, a free breakfast panel at SCTE/ISBE's Cable-Tec Expo on October 23 in Atlanta.
---
To that end, VMware updated VMware vCloud Director, the technology basis of the program, to version 10 on Friday. The new software includes a unified view of hosted private and multi-tenant clouds, and Centralized Point of Management (CPOM) capability in vCloud Director. Cloud providers get a unified view of data center health and the status of virtual machines across the global cloud.
Intelligent workload placement, provided by new vCloud Director compute profiles, "enables cloud providers to drive higher efficiency from their cloud infrastructure. Cloud Providers can now offer self-service consumption of tiered compute, enforcement of host-based licensing restrictions, and simplified selling based on workload sizes," VMware says.
Advanced automation improvements include an enhanced Terraform Provider that supports compute and network definition as code, automating infrastructure deployment.
Additionally, the upgrade builds VMware's NSX-T networking into vCloud Director for improved multicloud and container support. When NSX-T debuted in February, VMware said it was the "biggest release ever" of its networking technology.
And vCloud Director supports Enterprise PKS, provided in partnership with Pivotal Software (remember that name!) for container orchestration, and Bitnami application and development stacks, to help cloud providers attract developers.
Also, the Cloud Provider Platform supports several ready-to-use services, including disaster recovery as a service, object storage extension, and backup certification.
The cloud news follows an announcement by VMware Thursday that it plans to acquire two companies: Pivotal Software, for $2.7 billion, to enhance its developer support; as well as Carbon Black, for security services, for $2.1 billion.
— Mitch Wagner




Executive Editor, Light Reading
PARTNER PERSPECTIVES
- content from our sponsors