It's getting pretty crowded on AT&T's cloud. AT&T previously invited Microsoft, IBM, Oracle and Mirantis -- and now Tech Mahindra is getting on board.
Specifically: AT&T and the Indian IT services company said Thursday that they're entering into an expansive partnership to move AT&T's back office operations to the cloud, to build a business foundation for 5G. Tech Mahindra is moving AT&T's operation and business support systems (a.k.a. OSS/BSS -- billing, order processing, fulfillment and so forth) to Microsoft Azure, following up on AT&T's Microsoft Azure partnership announced in July.
In other words: AT&T is moving in with Microsoft; Tech Mahindra are the guys who get to carry the furniture upstairs.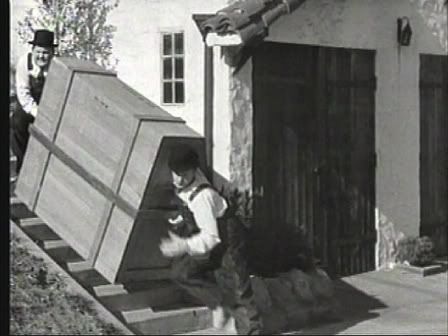 Moving AT&T's systems to Azure is a big part of the deal, but only one part. "We're taking responsibility for hundreds of applications, moving them to the cloud, and modernizing their architectures going forward," Manish Vyas, Tech Mahindra president of telecoms and media, tells Light Reading. In addition to OSS/BSS, Tech Mahindra is assisting AT&T in automating its shared IT domain: the enterprise back office systems shared between AT&T's business units.
Tech Mahindra is supporting AT&T with the business process transformation required by 5G, Vyas says. 5G isn't just a technology; it requires business transformation by telcos and Tech Mahindra is partnering on that. "5G isn't just radios, antennas, handsets and devices -- it's people, software, BSS," he says. "5G is a transformation of the business as well as a transformation of the network."
The deal will create hundreds of jobs at Tech Mahindra in the Dallas area, Vyas says. But he declined to comment on whether AT&T would see layoffs.
AT&T declined to comment beyond the joint press release, other than to say the deal is "primarily around internal operations."
Terms of the deal were not disclosed.
The AT&T deal extends a partnership between AT&T and Tech Mahindra that dates back around 15 years, to AT&T's roots as Cingular Wireless. That partnership has seen Tech Mahindra assisting with acquisitions -- including Cingular's acquisition of AT&T Wireless Services in 2005, and AT&T's acquisition of BellSouth in 2006 -- as well as IPTV implementations, customer experience, network and device certification, and more.
---
Deep dive into real-world issues and virtualization deployment challenges with industry leaders. Join Light Reading at the annual Network Virtualization & SDN Americas event in Dallas, September 17-19. Register now for this exclusive opportunity to learn from and network with industry experts. Communications service providers get in free!
---
The current deal follows the formation of high-profile strategic partnerships by AT&T with Microsoft and IBM to move AT&T's non-network workloads -- its internal business applications -- to the cloud by 2024. The partnerships will also support efforts to bring 5G and edge applications to joint customers. Additionally, AT&T is partnering with Mirantis to containerize its 5G network.
In addition to the cloud partnerships, AT&T has recently seen sweeping changes to its executive leadership. Last week, John Donovan, who heads AT&T Communications, announced his surprise retirement effective October 1, and AT&T named his successors Tuesday: John Stankey as AT&T president and COO, with Jeff McElfresh tapped as boss of AT&T Communications. Stankey is currently in charge of AT&T's WarnerMedia entertainment division, and McElfresh, a 25-year AT&T veteran, was previously president of AT&T's technology and operations group.
The Tech Mahindra deal is a bummer for Amdocs, says Heavy Reading analyst James Crawshaw. "TechM already does a lot of work with AT&T, but Amdocs must be a little disappointed they didn't win this," he says. Like Tech Mahindra, Amdocs already has an extensive partnership with AT&T. "They are the main [business support systems] supplier to AT&T and they provide [operations support systems] too. Amdocs gets about 20% of revenue from AT&T," Crawshaw says. However, the job Tech Mahindra takes on is more suited to Indian IT service companies, like Tech Mahindra, than it is to Amdocs.
Heavy Reading analyst Jennifer Clark says the AT&T-Tech Mahindra deal is an indication that even the biggest Tier 1 telcos need partners migrating to the cloud.
— Mitch Wagner




Executive Editor, Light Reading