Cloud 'lock-in' for telcos won't end with futile UK investigation
Cloud 'lock-in' for telcos won't end with futile UK investigation
Authorities ring the bell about hyperscalers long after the earthquake has struck and they are unlikely to find any answers.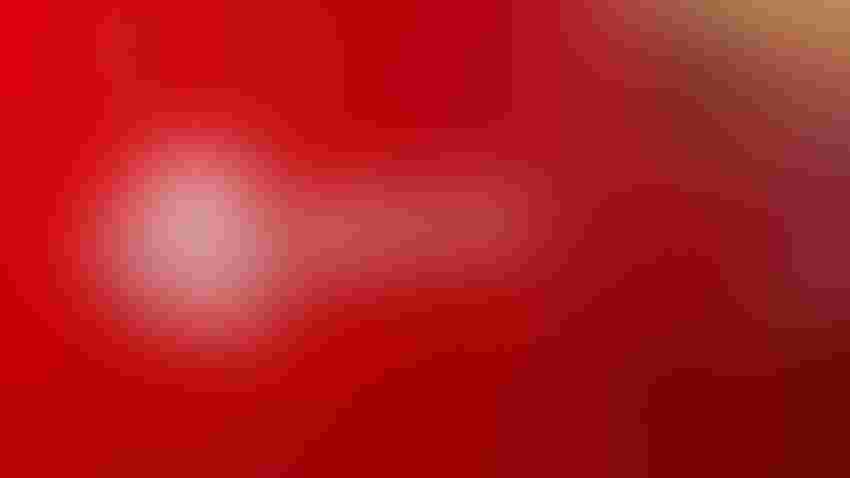 What lock-in?
(Source: Red Hat)
Ask senior executives within BT about their use of public clouds operated by Amazon, Google and Microsoft and you may receive very different answers. Harmeen Mehta, the UK operator's chief digital and innovation officer, sounds spellbound and committed, recently dismissing the private cloud alternatives as "pretend mist." But Howard Watson, BT's chief security and networks officer, thinks otherwise.
BT does not put its network functions (or NFs) anywhere near the public cloud, it recently told Ofcom, the UK telecom regulator. The carrier explained that it wants control over those assets and would be worried about security and resilience if they were hosted inside a facility of Amazon Web Services, Google Cloud or Microsoft Azure.
The UK telco also highlighted the phenomenon of "lock-in" as a major concern. Public clouds are like high-security jails, albeit very plush ones for paying convicts rather than a Wandsworth Prison equivalent. Escaping or switching to another facility is "difficult," said BT, presumably through gritted teeth. This enables the "hyperscalers," as they are sometimes called, to abuse their power.
Britain's government is suddenly alarmed, and not just about the role these hyperscalers play in telecom. Earlier this month, the UK's Competition and Markets Authority (CMA) kicked off an investigation into cloud services, a market valued at roughly £7.5 billion (US$9.1 billion) in the UK (which probably means annual revenues).
This week, it outlined the scope of that investigation, and a CMA statement shows it will examine several of the issues raised by the country's biggest telco. They include whether technical barriers are responsible for lock-in and if egress fees (essentially, payments to quit a cloud) and other charges make it hard to switch. Authorities also suspect software licensors of skullduggery. Microsoft, in particular, is accused of hindering licensees that want to host its software in another cloud.
Governments, especially outside the US, are right to be worried about the might of Big Tech, but an investigation now will do little apart from wasting taxpayer money. As usual, when it comes to the fast-moving tech sector, regulators were either asleep or oblivious while the likes of Amazon and Google were on their growth spurt. Sounding an alarm now is like sending out that emergency government message after the earthquake has struck.
No private investigation
From a purely telecom perspective, the investigation looks flawed in a couple of ways. For starters, as BT points out, it largely ignores the private cloud. That's critical because the lines between private and public are blurring. In the US, AT&T's decision to entrust its core 5G network to Microsoft Azure was for a long time seen as a big telco accommodation with the public cloud. But that is not quite accurate. Rather, it is a case of a public cloud encroaching on private cloud turf, of Microsoft bringing its tech and tools into AT&T facilities.
The distinction is important, partly because of what it means for companies such as Red Hat, VMware and Wind River, the three names typically associated with private cloud platforms. All will face much tougher competition from the arrival in their market of the hyperscalers, and none has the plethora of other services that an AWS can bundle with its cloud offer to lure customers. While Ofcom's report calls out Microsoft 675 times, it names VMware only 23 and Red Hat just seven (mainly in footnotes). Wind River does not even warrant a mention.
The other related flaw is the implicit assumption this is all fixable. Authorities might be able to intervene on fees and even clamp down on dubious software licensing activities, but those technical barriers are probably insurmountable. The simple issue is that some of the features on offer are unique to a particular hyperscaler. They are certainly not standardized, "cloud-agnostic" technologies that can be lifted and shifted from one cloud environment to another without re-engineering.
Scott Petty, Vodafone's chief technology officer, acknowledged the problem at a press conference a few months ago. "We run some multicloud applications, but there is significant engineering work to move workloads between different hyperscalers," he said. Moving to a subset of capabilities would essentially mean foregoing some of the juicier services. Realistically, the UK regulator cannot force through legislation that requires hyperscalers to ensure all they do is portable.
Crashing down
The situation is not necessarily much better in the private cloud, where the hyperscalers are also now active. Both AWS and Google are known to be developing their own hardware platforms to support the radio access network (RAN), for instance. In this domain, software must often still be coded to suit the hardware that supports it. Even if telcos decide not to cloudify the RAN, they complain about operating too many cloud silos where software applications are tied to specific platforms.
Red Hat is positioning itself as the answer with products like OpenShift, a platform based on the Kubernetes open-source system. Unlike something built by Nokia, and intended to support the Nordic vendor's own software, it is designed to sit as horizontally as a laid-back worker across all third-party applications. After striking a deal with it several months ago, Nokia has stopped investment in its own platforms and begun hailing Red Hat as its "primary" cloud partner. Red Hat is courting other telco software developers and sees no reason why Ericsson cannot follow Nokia into its embrace.
All this, however, could make a telco heavily reliant on Red Hat as the platform for all its various workloads. Red Hat does offer tools for migrating to VMware, said James Crawshaw, a principal analyst with Omdia. But operators would still face a tricky job on the network side, he thinks. "For telcos, getting the NF to run a particular cloud software (e.g., OpenShift) and a particular server (XYZ123 from Dell) is like Jenga," he said via email. "Move one piece, and the whole stack comes crashing down."
Subscribe and receive the latest news from the industry.
Join 62,000+ members. Yes it's completely free.
You May Also Like
---