Cloud Bursts: Arista Stumbles, Equinix Flies High, OpenStack Goes Ghostbusters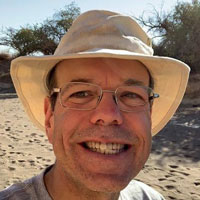 5/5/2019

Comment (4)

Arista delivered bad news to investors this week, the OpenStack Foundation turned to Ghostbusters for inspiration, while Mirantis went all Clockwork Orange, Plus more recent telco cloud headlines.
Arista says a spending hiatus among "cloud titans" is causing its revenue to stumble. Arista, usually a financial engine, reported first-quarter revenue on Thursday of $595.4 million, essentially flat compared with the fourth quarter of 2018, but up 26% year-over-year. For the second quarter, it says it expects revenue between $600 million and $610 million. These cloud titans, Arista's biggest sector, are in a "period of absorption" in the first half of 2019, CEO Jayshree Ullal said on an earnings call with financial analysts Thursday. "In particular, one cloud titan has placed most orders on hold for Q2 2019." And service provider spending was "lackluster," she said.

Arista stock was up 50% for the year, but it took a dive after the earnings report, according to MarketWatch, which points a finger at Microsoft as the cloud titan that put a hold on spending. On the other hand, Jefferies analyst George Notter says "by process of elimination" the culprit is Facebook.

Juniper also pointed to cloud titans hitting the pause button as a contributor to its financial troubles for at least two quarters.
Equinix, on the other hand, posted revenues of $1.36 billion for the quarter ending March 2019, exceeding Zacks consensus estimate by 1.3% and giving the stock a 6% bump to almost $477 by the close of the markets on Friday. The number was up 11% compared with year-ago revenues of $1.22 billion. Equinix provides connectivity between networks for service providers, cloud providers and enterprises worldwide, as well as providing colocation services. Selling rack space to cloud and IT service providers drove growth. Equinix has 32 data center construction projects under way.
VMware partnered with Microsoft to support VMware cloud infrastructure running on Microsoft Azure, allowing IT managers familiar with VMware tools (and there are a lot of them) to run applications and workloads on Azure using those same VMware tools. VMware previously made a similar deal with Amazon Web Services. Additionally, Microsoft and VMware are integrating Microsoft 365 and VMware Workspace ONE so IT managers can manage Microsoft 365 from within Workspace ONE.
VMware and parent company Dell partnered on a hardware-software stack designed to make deploying on-premises cloud infrastructure -- including VMware virtual machines, storage and networking on Dell EMC VxRail hyperconverged hardware -- as easy as spinning up resources in the public cloud.
The OpenStack Foundation voted to confirm two new pilot projects: Kata Containers, which isolates container workloads for security; and Zuul, a continuous integration/continuous delivery (CI/CD) system for DevOps. Zuul is, of course, the Gatekeeper of Gozer, who possesses Sigourney Weaver's character in Ghostbusters. That's appropriate because OpenStack's Zuul uses a development technique called "gating" to streamline software merge changes.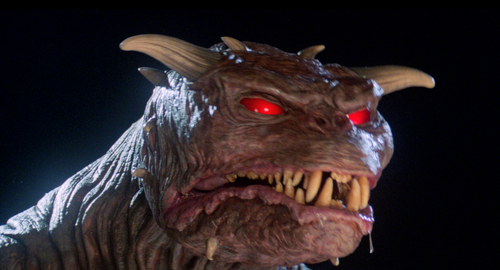 Red Hat plans to debut Red Hat Virtualization (RHV) 4.3 this month, with improved security, interoperability and integration across enterprise IT environments, for Linux and Microsoft Windows workloads.
Both Eric Schmidt and Diane Greene departed the Alphabet board; Schmidt was formerly CEO of Google, brought in in 2004 as "adult supervision" when founders Larry Page and Sergey Brin were young sprouts; Greene launched Google Cloud Platform for enterprise in 2015, and stepped down late last year, to be replaced by Oracle vet Thomas Kurian. Joining the Alphabet board is Robin Washington, currently CEO of biopharma company Gilead Sciences. Alphabet has been pushing into health tech.
Both Amazon and Microsoft launched managed blockchain services. The Amazon service is available first in northern Virginia and will expand to other regions over the course of the year. Microsoft is integrating blockchain support into its developer tools.
Mirantis launched Model Designer, a web-based SaaS application to allow operators to easily build customized, open source configurations for on-premises cloud environments. The web app provides an easier to use alternative to YAML text-based configuration files. The basic level of Model Designer -- a setting called 'I am too young to die' -- "automatically pre-populates most of the cluster settings to default, pre-tested values," Mirantis CMO Boris Renski explains. Advanced users can set Model Designer to custom-configure everything -- a configurability setting Mirantis calls "Ultraviolence."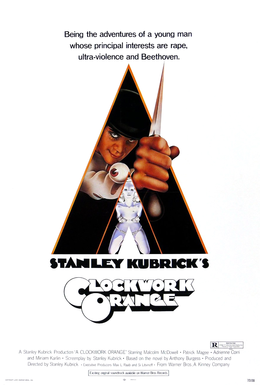 Fast-growing Snowflake, which provides a cloud-based data warehousing service, named Frank Slootman as chairman and CEO, replacing Bob Muglia, who before heading up Snowflake was one of the top executives at Microsoft. Slootman was previously chairman and CEO of ServiceNow, taking it from annual revenues of less than $100 million revenue through a successful IPO and to annual sales of $1.4 billion. Previously, he was chairman and CEO of Data Domain, which he led through an IPO as well. The Wall Street Journal has more. Slootman tells the Journal that Snowflake isn't focused on an IPO.
Red Hat replaced its logo. The initial goal was just to update the logo, which looked bad on mobile screens, but market research showed that people thought their previous logo -- nicknamed "Shadowman," a silhouette of a man wearing a red fedora -- looked like some kind of sneaky person up to no good. Red Hat used the open source model to develop the logo, collaborating with customers and partners. Six Red Hat employees already have the new logo tattooed on their bodies. Rumors that Red Hat planned to replace Shadowman with Slender Man are unfounded.

Verizon is reportedly shopping for a buyer for the Tumblr blogging site, part of the telco's struggle to make its Verizon Media Group work. That media business, previously known briefly as Oath, is home to Verizon's 2017 acquisition of Yahoo and the AOL acquisition of 2015. Yahoo paid $1.1 billion for Tumblr in 2013. Tumblr had previously been home to a lot of porn, but Verizon blocked that content last year, which cost Tumblr 30% of its traffic and also resulted in legitimate content getting blocked erroneously. Now Pornhub says it's "extremely interested" in acquiring Tumblr.

Tumblr isn't just for porn; it's home to nifty blogs such as "Reasons My Son is Crying," "this blog about appalling rooms-for-rent ads in expensive cities like New York," science fiction writer/journalist/digital rights activist Cory Doctorow, actor Wil Wheaton, this guy Tom who posts a lot of great retro midcentury pop culture images and GIFs and me.

Related posts:

— Mitch Wagner




Executive Editor, Light Reading

(4) |