Also in today's EMEA regional roundup: Telefónica wants to reuse network gear; Deutsche Telekom Global Carrier beefs up its network monitoring; Africa Data Centres expands in SA.
Vodafone has turned on what it claims is the UK's first live wind- and solar-powered mobile phone mast, in the Pembrokeshire region of Wales. The mast, which will provide 4G coverage to the community of Eglwyswrw, incorporates a special wind turbine from a company called Crossflow Energy that, says Vodafone, can generate power even in light winds. Because it theoretically does not need to be connected to the grid, this type of mast can be installed without the need to dig trenches and lay cables, reducing its impact on the environment. The mast in Eglwyswrw will run for two years on a trial basis, during the course of which it will gather data that will help Vodafone determine which sites are the most suitable for such "self-powering" masts. (See Vodafone sticks a wind turbine on a mobile mast.)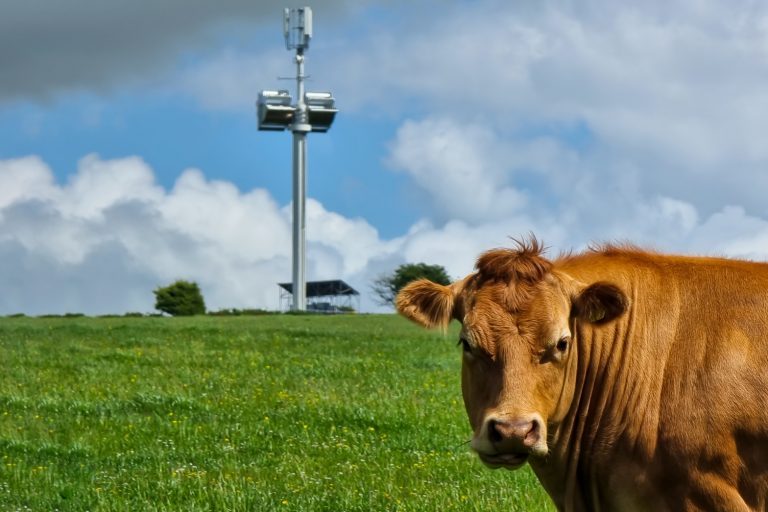 Still on a green theme, Telefónica has launched a digital platform that it hopes will lead to more widespread reuse of network equipment. Called MAIA, the system allows each operator within the Telefónica group to publish and "visualize" available equipment to promote its reuse, particularly in Latin America. When internal reuse is deemed not possible, MAIA makes it possible to connect with a number of affiliate companies to facilitate the sale of the equipment and thus extend its useful life.
Elsewhere in the Telefónica empire, cybersecurity subsidiary Telefónica Tech has done a deal with Red Hat to work together on new multicloud offerings for large businesses, via something called the Telefónica Red Hat OpenShift Service (TROS) platform. It's sort of what Telefónica Tech used to call its "Cloud Garden."
Deutsche Telekom Global Carrier has implemented a new network monitoring offering using a technology combination of Benocs and Anodot. Powered by artificial intelligence, the service monitors the data on the network and recognizes changes in traffic behavior, says Deutsche.
Africa Data Centres is expanding its South African footprint with the launch of a second facility in Cape Town. The new 20MW facility will cover 15,000 square meters in eight data halls and is situated on the northern periphery of the city center. Completion is scheduled for the end of 2023.
Fujitsu is investing £22 million (US$26.6 million) in a new Centre for Cognitive and Advanced Technologies (C-CAT) in northwest England. The center, it is hoped, will import emerging technology from Japan and serve as a catalyst for cross-sectoral innovation. Quantum, AI and digital-twin technology are all expected to feature strongly.
UK altnet CityFibre is extending its network to Yaxley, a village near the town of Peterborough, where it has just completed its primary build. The extension to Yaxley represents an investment of £2 million ($2.4 million). (See Eurobites: CityFibre bags fresh £300M investment from Mubadala fund.)

— Paul Rainford, Assistant Editor, Europe, Light Reading