6:15 AM -- If you were Cisco Systems Inc. (Nasdaq: CSCO), wouldn't you start seeding your employee base with Cius tablets?

It's what Google (Nasdaq: GOOG) is doing with the Cr-48 (the pilot version of its Chrome OS laptop): Get the device in people's hands to see how it's being used -- and to prod them towards the usage patterns that best suit the device. Couldn't Cius benefit from a mass test drive like that? (See Google Notebooks Come With Verizon 3G, Android vs. Chrome and Google Chrome in Pictures.)

Maybe the Cius just isn't that experimental. The Cr-48 is always online and assumes all your data is in the cloud, and Google wants to see how people react to that. Tablets aren't quite so radical.

Or, maybe Cisco wants to wait for the Long Term Evolution (LTE) version. The first batch of Ciuses, available in March, will use Verizon 3G and/or Wi-Fi. It's the LTE version, coming out in the third quarter, that would be a better platform for showing off telepresence.

I got my first look at a Cius at International CES last week, but there was a hitch: The Verizon Wireless booth was stuffed with LTE demos fighting for access to Verizon's live network, which slowed things down. They didn't show me telepresence, but I could get an idea how quickly the tablet operates for applications such as a virtual desktop (using the Cius to access your plugged-in computer elsewhere) and WebEx.

I was curious as to whether the Cius might come with pay-as-you-go options for 3G/4G connectivity, as the Chrome OS notebooks will. Janet Schijns, vice president of Verizon's business solutions group, said it's unlikely: "In most enterprises it's going to be something that's provided by the corporation, and they wouldn't want any interruptions of service." In other words, you don't get to miss your WebEx meeting just because your plan ran out of megabytes. Fair enough.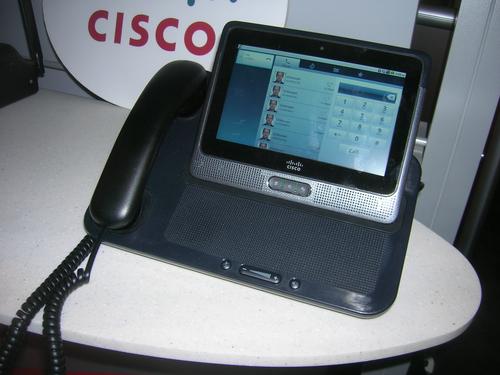 — Craig Matsumoto, West Coast Editor, Light Reading