LAS VEGAS -- CES -- Motorola Inc. (NYSE: MOT) and friends put WiMax on the road this week to demonstrate the technology's potential, and Unstrung went along for the ride.

Motorola, together with Clearwire LLC (Nasdaq: CLWR) and Intel Corp. (Nasdaq: INTC), set up a small WiMax network just outside the Las Vegas Convention Center for the week of the Consumer Electronics Show (CES). Then, the companies used several SUVs driving a 30-minute route to demonstrate the connectivity and streaming applications that WiMax can be used for.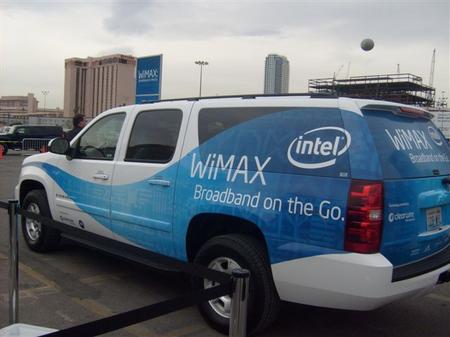 Motorola supplied the network infrastructure and the CPE units that connect the cars to the WiMax basestations. Each car's CPE linked to a WiFi access point in the car, which provided the connectivity to the devices for the demonstration.

Motorola had a few teething problems to start with. It took a few tries to pull down GPS data to feed a prototype mapping application in the car. Once we got going, however, connectivity was smooth and fast.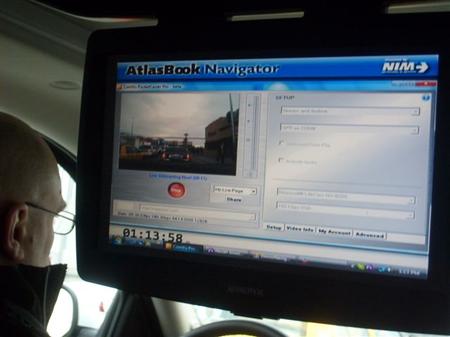 Dan Coombes, Motorola's SVP and CTO of wireless broadband networks, said the access point was receiving data at 20 Mbit/s via the CPE. Motorola has officially announced that it has tested hand-overs between WiMax basestations driving at 50 mph. Coombes, however, says the company has now tried it successfully at speeds of up to 65 mph.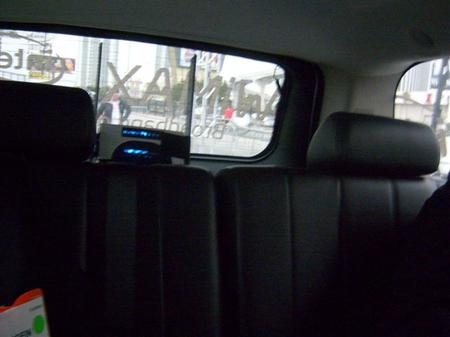 Other applications Motorola showed on the road included music streaming via Yahoo Inc. (Nasdaq: YHOO) and video streaming via the Pocketcaster application. The video stream of the view out of the front of the SUV lagged noticeably, however, as the application refreshed from a remote server.


All-in-all, the drive provided an interesting view of the applications and services that WiMax may enable. It once again illustrated, however, the need for WiMax-ready devices if this market is to take off.

Initial products are on the way: Motorola is due to introduce its first WiMax phones this year, Intel has WiMax silicon coming, and Sprint Corp. (NYSE: S) delivered its first WiMax PC cards for a soft launch in December.

— Dan Jones, Site Editor, Unstrung