CenturyLink says it's well on its way to creating a set of security services that combines the strengths of the legacy products from both CenturyLink and Level 3 Communications into a more robust offering.
The exec leading that effort is Chris Richter, now vice president of Global Security Services for CenturyLink Inc. (NYSE: CTL), and while the effort to merge what had been two active managed security teams is ongoing, he is enthusiastic about the expected results.
The primary reason for that enthusiasm is that the two companies had a very different set of security products and the combination of those only really overlaps in one space: network-based distributed denial of service (DDoS) mitigation, he says.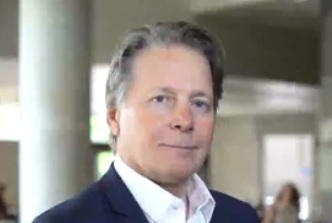 "The legacy CenturyLink products are focused on managed hosting, cloud computing, IT security," Richter says. "The legacy Level 3 products are primarily focused on network-based and cloud infrastructure security controls -- next-generation firewall, security gateways all across the world on our backbone, threat intelligence derived from Internet activity behavior on our backbone."
What the combination will enable, he adds, is a balanced approach to managed security services that capitalizes on the strengths of each of the merged partners. CenturyLink has already announced one new product -- Adaptive Network Security Mobility -- that builds on the Adaptive Network Security capability built at Level 3. (See Level 3 Expands Its Security Services Footprint and CenturyLink Launches Adaptive Network Security Mobility .)
"That is one of the nice things about bringing legacy CenturyLink and legacy Level 3 together -- our security portfolio now has a more complete end-to-end view of the customer environment," Richter comments. "CenturyLink through its acquisition of Level 3 has tremendous capability to analyze network behavior. We can see the movement of traffic between the customer's applications and the end points, and notify the customer of when those end points happen to be botnets or command and control servers or malicious anonymous proxy server networks. We can see that from afar, from way up high."
Combining a network-based capability that includes strong analytics with host-based intrusion prevention and detection on premises "is just good security practice," Richter says. "But I believe that more and more security protections and controls are going to move into the network because the analysis can be done, the filtering can be done... the network should be the ultimate sensor because it sees the movement of the traffic around the world and the behavioral anomaly detections can be very effective, looking at network traffic patterns."
There is also a growing effort to beef up protection at the application layer, as the CenturyLink executive has discussed earlier, with the incorporation of cloud application security broker technology. (See Catching a CASB Key to Securing SaaS.) He admits that making sure the right team of folks is in place, and the products are combined in a way that makes sense to customers, is eating up most of his time now. "I am upsetting a lot of vendors because I am pushing their meetings out to March and April," Richter jokes. "The dust is still settling, but it's all good."
---
The fundamentals of network security are being redefined -- don't get left in the dark by a DDoS attack! Join us in Austin from May 14-16 at the fifth-annual Big Communications Event. There's still time to register and communications service providers get in free!
---
CenturyLink is already communicating the changes to its customers and may have more public announcements to make at some point in the future. The company has a customer advisory board that is security-specific and includes some top chief security and chief information security officers who hold sway over its future direction and roadmap, he explains.
"A lot of what we do is directed by them," Richter says.
— Carol Wilson, Editor-at-Large, Light Reading