AT&T is buying AlienVault, a privately held threat intelligence and managed security provider, in an effort to beef up the security services it sells to business customers, and sell more of those services to smaller companies.
Terms of the deal weren't disclosed, although AT&T Inc. (NYSE: T) said it would not have any "material effect" on its results.
AlienVault offers a Unified Security Management (USM) service and outsourced security monitoring directly to enterprises but also enables managed security service providers (MSSPs) to use its USM to deliver their own services. The company also is known for operating the AlienVault Open Threat Exchange (OTX), which it says is the world's largest open threat intelligence community, i.e., crowdsourcing threat intelligence, as well as OSSIM, which offers open source security information and event management (SIEM).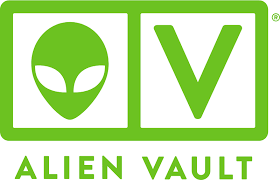 AlienVault also is known for its many reports on known breaches that it has detected such as this apparent North Korean cyber attack on South Korean sites. (See Lazarus Suspected of Attacking South Korea Sites With Zero-Day Exploit.)
According to the AT&T announcement, this acquisition will mean the carrier can expand the security solutions portfolio developed for enterprises to "millions of small and medium-sized businesses" using AlienVault's technology and talent. By combining the two companies' security efforts, AT&T will be able to handle threat detection and response more effectively.
"AlienVault's expertise in threat intelligence will improve our ability to help organizations detect and respond to cybersecurity attacks. Together, with our enterprise-grade detection, response and remediation capabilities, we're providing scalable, intelligent, affordable security for business customers of all sizes," said Thaddeus Arroyo, CEO, AT&T Business, in the AT&T press release.
This move only further ratchets up the highly competitive managed security space, as telecom service providers all vie to be the trusted partner to businesses of all sizes trying to address the ever-mounting threat of security breaches. The SMB space is becoming a major part of that battleground as cybercriminals move on from the largest targets to smaller companies who may be weak links in the cybersecurity food chain. The AT&T press release quotes the Ponemon Institute as reporting that more than 61% of SMBs were breached in 2017.
---
Boost your understanding of new cybersecurity approaches at Light Reading's Automating Seamless Security event on October 17 in Chicago! Service providers and enterprise receive FREE passes. All others can save 20% off passes using the code LR20 today!
---
AT&T is promising to continue to invest in the AlienVault technology and AlienVault's President and CEO Barmak Meftah said in the release that the deal "accelerates our ability to deliver on the AlienVault mission, which is to democratize threat detection and response to companies of all sizes."
Stay tuned for more details as they emerge.
— Carol Wilson, Editor-at-Large, Light Reading