Swallowing an equal requires a strong constitution. Having effectively doubled in size with its $70 million takeover of Portugal's WeDo, announced earlier this week, Mobileum has been overhauling its management ranks to cope with the challenges of running a much larger business.
Backed by private equity group Audax, the US software company has named Ilya Cantor its chief financial officer just days after finalizing the WeDo acquisition. He joins from engineering company Aricent, and his background in M&A suggests that more takeover activity "and potentially an IPO" lies ahead for Mobileum, says James Crawshaw, a senior analyst with market-research firm Heavy Reading.
"Will there be more M&A? Probably. Are we planning? Right now, that is not something that worries us," says Sebastiano Tevarotto, Mobileum's chief commercial officer, who joined the company just four months ago from Minerva Networks. "But when I say M&A, it could be an exit. An IPO is on the cards."
The priority for now, he tells Light Reading, is to put in place a team of senior executives with the experience of managing "at scale." Having personally just hired Miguel Carrero to run its security business, the soccer enthusiast and sometime coach says Mobileum now has the perfect starting line-up following its WeDo acquisition. "We are parachuting into a different ballgame," he says.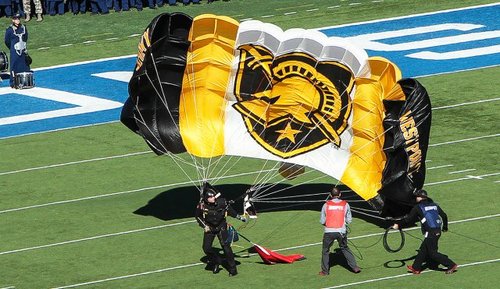 So why is a company that generates north of $50 million in annual revenues splashing $70 million on WeDo?
Based in Cupertino, Calif., Mobileum employs about 600 people today, according to Tevarotto, and sells products that fall neatly into three broad categories: roaming; fraud management; and security. With about 500 employees, WeDo develops telecom anti-fraud software that should fortify Mobileum's portfolio as well as revenue-assurance products that will put another arrow in its quiver.
"The acquisition complements on the fraud side and revenue assurance we didn't have," says Tevarotto.
The combined company will also be in a stronger position to address emerging customer demands, he says. With its 1,100 employees, and more than $100 million in yearly sales, it will serve about 750 customers globally and own some 230 patents in areas where Tevarotto sees good prospects ahead.
All the business areas at Mobileum and WeDo are growing, says Tevarotto, but it's the security unit that excites him the most. The big opportunity is with service providers that have treated security as an afterthought, buying some products from large network vendors that are not security specialists. Mobileum is also eager to do more with data analytics, generating insights its clients can use to improve customer services and boost revenues. That market is increasingly competitive, but the WeDo acquisition puts Mobileum in a stronger position, according to Tevarotto.
Not everyone is so upbeat. "They will be a strong player in telecom fraud prevention and revenue assurance, but this is not a fast-growing market," says Crawshaw. "WeDo's revenue was €58 million [$64 million] in 2015 so they've basically treaded water for the last three years."
---
Want to know more about the Internet of Things? Check out our dedicated IoT content channel here on Light Reading.
---
With little apparent overlap between Mobileum and WeDo on the product side, there is also limited scope for major cost savings from the merger, says Tevarotto. "Obviously there will be some, but we now have people and a bigger financial base, so we can invest in accelerated growth," he says. "That is the reason for the acquisition and the intent of management and investors." Most staff can probably rest easy. "There will be optimizations here and there but not 100 people being cut."
Post-merger, Mobileum will have three business units: roaming; security; and fraud and revenue assurance. Named general manager of the security business earlier this month, Carrero joins Mobileum from a security operations specialist called Siemplify and previously spent 14 years at Hewlett-Packard. Rui Paiva, the CEO of WeDo, will take charge of fraud and revenue assurance, as well as overarching company strategy.
Mobileum has yet to say if roaming will have its own general manager or if this part of the business will simply fall under the direct control of Bobby Srinivasan, its CEO. Despite the decline in some parts of the roaming business, Tevaratto says global telco revenues from roaming are growing at a rate of about 4-6% annually and that Mobileum can still thrive in this market by helping service providers to improve the customer experience. The "Internet of Things" is another opportunity, he says.
Cantor, the new CFO, will replace Andrew Warner, an Audax man who is moving to another Audax business. "His job is to jump into companies that Audax acquires and then hand over the baton," explains Tevarotto.
The WeDo acquisition is Mobileum's second takeover move in less than a year. Back in October, it snapped up a UK-based security specialist called Evolved Intelligence, which developed signaling firewall products and fraud management tools. But that business brought just 35 employees and revenues in the "single-digit millions." As Tevarotto says, WeDo is a whole new ballgame.
Related posts:
— Iain Morris, International Editor, Light Reading