AT&T will deploy a portfolio of services, including SD-WAN, managed cloud connectivity and eventually 5G, as part of a US$984 million deal with the US Justice Department to overhaul that agency's phone and data networks, the telco said.
And AT&T gets more than financial benefits from the deal. It gets to thumb its nose at Verizon and CenturyLink.
The Department of Justice deal runs 15 years to support more than 120,000 employees in more than 2,100 locations and provide a "breadth of networking capabilities," including IP voice, data, security, cloud access, SD-WAN, Ethernet and professional services, AT&T Communications announced.
As a big part of the deal, AT&T will provide secure connections to public cloud platforms, via the Joint Cloud Optimized Trusted Internet Connection Service (JCOTS).
Another big part of the solution is to provide access to the AT&T mobility network and FirstNet, a nationwide dedicated communications network that's separate from public networks. FirstNet is purpose-built for public safety and first responders, designed to provide extra levels of security and service.
FirstNet is primarily designed to provide connectivity during emergencies. Its seeds trace back to 9/11, when different service provider organizations had difficulty communicating due to incompatible equipment. But AT&T also sees FirstNet as part of a redundant solution in a fixed environment, providing backup connectivity to Justice Department offices, and even sole connectivity in offices with only two or three personnel, Stacy Schwartz, AT&T VP of public safety and FirstNet, tells Light Reading.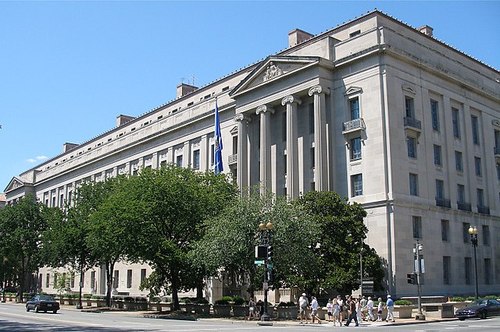 5G is not part of the DoJ agreement, but AT&T expects to migrate the DoJ to 5G as the telco transitions its overall network, Schwartz says. An AT&T spokesperson said in March that AT&T will make 5G available to public safety when 5G has been hardened and tested to meet the demands of those applications.
Additionally, AT&T is migrating the Justice Department's voice network, currently provided by CenturyLink and Verizon, to an IP network, Schwartz says.
AT&T and Verizon are locked in combat over providing wireless services to public safety users including police, firefighters and other first responders. Massachusetts authorized Verizon last week to offer wireless to its public safety services. Verizon says it will make 5G available to public safety at the same time it's available to consumers.
The AT&T deal -- known technically as a "task order" -- is part of the General Services Administration (GSA)'s $50 billion, 15-year Enterprise Infrastructure Solutions (EIS) technology procurement program, awarded in 2017 to 10 companies, including AT&T, to provide telecommunications services for the federal government. Three suppliers -- AT&T, CenturyLink and Verizon -- have gone through next phase of approval by the US government, receiving Authority To Operate (ATO), in May 2019.
The Justice Department is the first major federal agency to release its task order with requirements for bidding, Schwartz says.
Related posts:
— Mitch Wagner




Executive Editor, Light Reading