Equinix is getting into the security services business, but the company insists that's good news for managed security service providers and not more competition.
This week, Equinix launched its first security service, SmartKey, which is encryption key management done in software-as-a-service style, leveraging Fortanix and Intel's SGX for the digital key management and protection. One main driver for the service is that Equinix's growing base of enterprise customers wants greater security in the multi-cloud world and sees encryption as a means to get that, says Lance Weaver, vice president of Emerging Services at Equinix Inc. (Nasdaq: EQIX).
Previously, enterprises had to deploy hardware security modules (HSMs) at every site where their data was stored or store encryption keys with data in the cloud. Neither approach gave enterprises the combination of control and cost-savings they sought, according to Equinix.
Other security services -- and other services in general aimed at the enterprise market -- will likely follow. But Weaver says that doesn't put Equinix in competition with the large service providers that are also its largest customers, even as many of those companies offer a growing range of their own managed security services.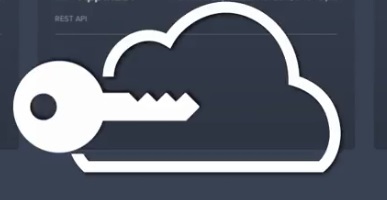 ---
The fundamentals of network security are being redefined -- don't get left in the dark by a DDoS attack! Join us in Austin from May 14-16 at the fifth-annual Big Communications Event. There's still time to register and communications service providers get in free!
---
"We see this being a critical service and much needed by the enterprise, and also by our cloud partners, which are some of our largest customers," Weaver says. "We are intending to move forward with other security products in the future. All are aligned to the reality that we provide those services for our customer base as they look to adopt these cloud services."
He says service providers who want to provide this capability to their customers can leverage what Equinix is providing to do so. "We consider it complementary, and we have interest from MSPs to leverage this. We are speaking with MSPs who need to protect their customers' data, who want to leverage this service in the delivery of their own products and services."
To read more about Equinix SmartKey, check out this story on sister site, Security Now.
— Carol Wilson, Editor-at-Large, Light Reading