Netrolix and AI-WAN
Netrolix is a bit tougher to describe. It operates a software-defined global network fabric, offering an OTT approach to dedicated WAN services such as MPLS, VPLS and point-to-point Ethernet. The operator capitalizes on a patented AI/machine learning process and a global network of 40,000 nodes equipped with sensors that constantly collect real-time analytics on Internet performance, its co-founder and CEO, Wes Jensen, told Light Reading.
Netrolix provides customers with a premises-based device that Jensen says is zero-touch but can provide virtual router, switch and firewall capabilities. Once plugged into the customer's existing ISP line, the auto-discovery connects it to Netrolix, where, based on the crunching of all that real-time Internet performance information, the customer is connected to the three most optimal data centers.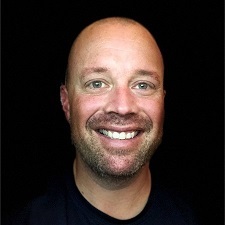 "We then connect all three of those data centers on three separate connections, to that device, based on where that end-point is located," Jensen explains. "We rank those one, two and three, based on performance. So at any given time you have tertiary connectivity into our network. That whole process is re-evaluated every five minutes."
The machine learning/AI piece of the equation automates the process of constantly optimizing the connections based on the performance of the Internet at a pace that no human could match, he adds. "We have learned that the more we get out of our own way, the better the network becomes," Jensen says.
Netrolix is offering what many enterprises are looking to SD-WAN to do but doing it using services the companies are already used to consuming, he adds. And Jensen argues that things such as application-specific intent-based routing or policy-based routing, which Netrolix can offer, are more useful over multiple paths through the Internet than SD-WAN services tied to a single path.
---
Want to learn more about the impact of intent-based networking on NFV orchestration? Join us in Austin at the fifth-annual Big Communications Event May 14-16. Learn from hundreds of speakers and network with thousands of industry thought leaders. There's still time to register and communications service providers get in free!
---
The bandwidth of the enterprise service is based on what the company has paid for through its ISP, but Netrolix helps make the best use of that bandwidth, giving companies more bang for their buck, Jensen says. The company also houses Global VPN gateways in its data centers to support a mobile workforce and offers additional value-added services such as monitoring and configuration and security.
The security offering uses specially developed algorithms and Netrolix's constant network observation to detect traffic pattern anomalies that are early indicators of problems, Jensen says.
Netrolix is just now out of the gate, but has lined up nine Fortune 50 companies as customers, selling through managed services partners, some direct channel partners and ultimately, through its own portal which is expected to be fully functional within the next 12 months.
— Carol Wilson, Editor-at-Large, Light Reading