New Service Providers Powered by SDN, AI, Aim for Fast, Simple Service Delivery
CHICAGO -- International Telecoms Week -- Among the hundreds of network operators here for this massive deal-making event are at least a couple newer disruptors who are taking advantage of virtualization and artificial intelligence to create much faster and easier ways of delivering services to enterprises.
One, PacketFabric LLC , is offering connectivity-as-a-service that it claims can turn up either point-to-point or cloud connections of one gigabit to 100 gigabits in a matter of seconds from a portal. The other, Netrolix LLC , is offering what it dubs an AI-WAN, which is an over-the-top service combining network data with artificial intelligence to guarantee the best network routes for wide area network connections.
Both companies are going after enterprise customers and offering high bandwidth services for cloud connections and more in a business model that makes the network consumable as the cloud is today: on-demand, easy-to-use and flexible.
PacketFabric has put together its multi-terabit network connecting 150 data centers in 17 US metro market, buying dark fiber, some lit fiber and some spectrum from network operators. The spectrum play allows PacketFabric provide the lasers to an optical network provider's line system so PacketFabric controls upgrades by swapping out lasers, Chad Milam, president and COO, told Light Reading.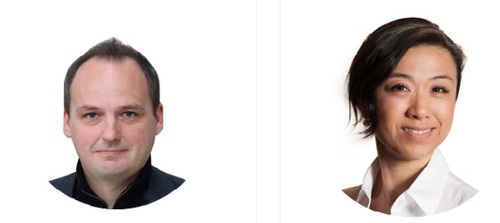 The company designed its own software to run that greenfield network and it was purpose-built to enable automation on an end-to-end basis. PacketFabric then offers a portal that delivers network connections essentially on demand, either between data centers or directly into most commercial cloud offerings via its PacketCOR service, says Jezzibell Gilmore, a co-founder and now senior vice president of business development.
The business model is also designed to be frictionless: Enterprises click through a master service agreement, which is seven pages of "normal-font type," Milam says, and once financially vetted, can be ordering services immediately without long-term contracts. Pricing is published on the web, and Gilmore says it's competitive. Service Level Agreements are also easily accessed and understandable.
"We had the luxury of developing a greenfield network with greenfield software -- there is no software written out there to run a network to do things like this, and no network that is currently built with automation as a mindset, as the principle and vision for the network," Gilmore comments. "PacketFabric had the luxury of doing both, with no customers at the beginning and an investor willing to help us achieve that."
---
Learn how SDN-based automation will play a key role in the future of optical networking. Join us in Austin at the fifth-annual Big Communications Event May 14-16. BCE brings you face-to-face with hundreds of speakers and thousands of industry thought leaders. There's still time to register and communications service providers get in free!
---
That investor -- PacketFabric's lone backer -- is billionaire entrepreneur Patrick Soon-Shiong, a physician and surgeon who became a pharmaceutical and biotech billionaire and has invested widely through his NantWorks LLC. He's most recently known for buying the Los Angeles Times.
The company started in 2016 and launched its platform in 2017. Its biggest challenge to date is educating the market to its existence, Milam and Gilmore agree. They say PacketFabric is gaining traction, particularly as enterprises try the company out for a new build or new service.
"They tend to try us out and then use us more for other things" as their carrier contracts expire, Gilmore says. She claims no enterprise that has tried PacketFabric's services has chosen to terminate the relationship.
Craig Matsumoto, senior analyst of managed services for 451 Research, sees PacketFabric as one of the more aggressive players in using software-defined networking to deliver on-demand services and direct cloud connections.
"I like that PacketFabric did what you're supposed to do as a greenfield -- they went straight for things like SDN and 100G," he says. "It helps that they built out rapidly because of course the more places they serve, the more useful something like on-demand provisioning becomes. They've got a head start against some of the bigger players like Equinix, but Megaport is building aggressively and also has an SDN story."
Next page: Netrolix and AI-WAN
PARTNER PERSPECTIVES
- content from our sponsors