Rumors are swirling around Silicon Valley that SDN startup PLUMgrid is looking for a suitor to buy the company. But PLUMgrid's CEO denies it.
We heard the rumor from three three separate sources about PlumGrid Inc. , which provides virtual networking for OpenStack cloud. So we reached out to CEO Larry Lang, who was named in June, and Lang denied everything.
"We're not really on the market," Lang tells Light Reading. The company hasn't hired an investment banker, and has cash to last through the end of the year.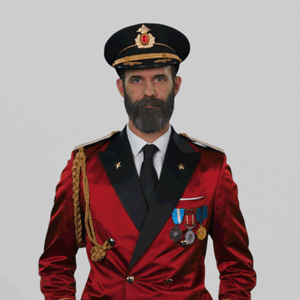 But he added, "We're a startup company. If someone came to the door with the right offer, we'd look at it."
PLUMgrid has been in conversations with other companies about partnerships, and those talks might be the source of the acquisition rumors, Lang says.
For example, PLUMgrid recently announced an agreement for Edgecore Networks to sell PLUMgrid's OpenStack cloud products in Asia. (See PLUMgrid, Edgecore Team Up for OpenStack Cloud Offering.)
PLUMgrid joined the Docker partner program and signed a worldwide reseller agreement with Rackspace last month.
And last year, PLUMgrid partnered with Huawei Technologies Co. Ltd. (See Huawei, PLUMgrid Automate OpenStack for SDN, NFV.)
Founded in 2011, PLUMgrid is backed by US Venture Partners, Hummer Winblad Venture Partners, Longworth Venture Partners, Qualcomm Ventures and Swisscom Ventures. It has received $26.91 million in two funding rounds, with the latest round in January 2014 bringing in a total of $16.26 million, according to CrunchBase.
---
Find out more about SDN at our upcoming Big Communications Event in Austin, TX, May 24-25. Register now!
---
This year kicked off with a flurry of investment activity in SDN startups. Plexxi announced an undisclosed funding amount from GV, formerly known as Google Venture. And Cumulus Networks scored $35 million in a Series C funding round from a half-dozen investors. (See Two SDN Startups Join 2016 Funding Parade.)
Earlier this year, Big Switch Networks held a Series C funding round. It plans to use the proceeds for international expansion and R&D. (See SDN Startup Big Switch Lands $48.5M Funding.)
And VeloCloud Networks Inc. recently announced a $27 million Series C funding round from backers including Cisco Systems Inc. (Nasdaq: CSCO). (See Cisco Joins $27M Round for SD-WAN Startup VeloCloud.)
Related posts:
— Mitch Wagner,
, West Coast Bureau Chief, Light Reading.