Upskill U on the Software Defined Data Center With Equinix

Comment (1)
By utilizing software-defined architectures in data centers, service providers can take advantage of the benefits of a scalable, centrally controlled system and rapidly adapt to new business requirements in a virtual environment. Software-defined data centers (SDDC) efficiently utilize virtualized resources on a larger scale and on an as-a-service model, enabling service providers and enterprises of varying sizes to further advance their virtualization strategies.
---
Upskill yourself on SDN with our new Upskill U online university! Sign up for our free course with Equinix now!
---
Today at 1:00 p.m. ET, Upskill U continues the series on SDN with an examination of "SDN & the Software Defined Data Center" led by Paul Mason, senior global solutions architect for Equinix Inc. (Nasdaq: EQIX). In this live course, Mason will examine the challenges presented by software-defined data centers, as well as benefits to service providers like improved automation and security, lowered opex and new opportunities to incorporate open source software in the development of SDDCs. (Register for SDN & the Software Defined Data Center.)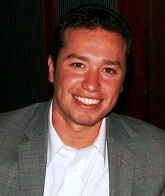 Previously on Upskill U, Chris Rice, senior vice president of Domain 2.0 Architecture & Design for AT&T Labs and faculty advisor for Upskill U, delivered a lecture on "SDN & Open Source" on Nov. 18. Rice explained the drivers behind the industry's shift from legacy hardware to software-centric and open source solutions, and provided insight into AT&T's goals behind incorporating open source solutions to further network virtualization. (Listen to SDN & Open Source.)
"Now what we want to be able to do is get that hardware layer and make it as commodity as possible, standard as possible, standards bearing, standard training and then create that capability, the enhancements, the applications on top of that," said Rice.
"So you have an enabling cloud that allows you to design, build, manage, operate, integrate and provide that layer of automation and integration that you're looking for which then gets you to... open and innovative solutions which can more quickly and readily be placed on top of the network cloud than they could when they were going through all the effort for the operations to be placed as physical functions."
The SDN series wraps up on Friday with the session "The SDN Approach to IP & Optical Integration," delivered by Sterling Perrin, senior analyst for Heavy Reading . Perrin will cover historical challenges to IP and optical integration, how SDN enables this integration and benefits from integration like increased network efficiency and better bandwidth provisioning. I'll see you on the chat boards! (Register for The SDN Approach to IP & Optical Integration.)
— Kelsey Kusterer Ziser, Editor, Upskill U