Through centralized network control, software-defined networking (SDN) enables more scalable resources in real-time; enhanced traffic management; automated security functions; and a host of other benefits. Yet as efforts to move toward network virtualization increase, service providers are seeking strategies around multivendor selection, incorporating open source software, and challenges to achieving interoperability with legacy hardware.
---
Upskill yourself on SDN with our new Upskill U online university! Sign up for our free course with Orange Business Services now!
---
Beginning Wednesday, Upskill U will cover the key features of SDN, the benefits of SDN and NFV, and explain how CSPs can balance the need for increasing network agility with the bottom line in a new, four-part series of courses on SDN. John Isch, director of Network & Voice Practice, North America for Orange Business Services , will cover the challenges and opportunities inherent in SDN in the first course in the series, which prepares students for subsequent courses on SDN. (Register for SDN 101.)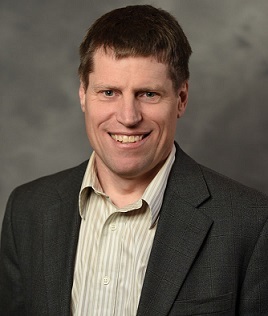 Mark your calendar for these live sessions on SDN at Upskill U:
SDN & Open Source (Friday, Nov. 18, 1:00 p.m. ET): Chris Rice, Senior Vice President, Domain 2.0 Architecture & Design, AT&T Labs , examines open source opportunities for advancing SDN strategies, challenges to implementing open source, key open source projects for SDN and how telcos are balancing open and proprietary solutions for SDN.
SDN & the Software Defined Data Center (Wednesday, Nov. 30, 1:00 p.m. ET): Paul Mason, Senior Global Solutions Architect, Equinix Inc. (Nasdaq: EQIX), explains how service providers can boost automation, improve security and lower opex with SDDCs, and addresses the challenges of software-defined data centers for service providers.
The SDN Approach to IP & Optical Integration (Friday, Dec. 2, 1:00 p.m. ET): Sterling Perrin, Senior Analyst, Heavy Reading , covers past challenges to IP and optical integration, how SDN enables this integration and benefits like increased network efficiency and better bandwidth provisioning.
As always at Upskill U, we break down the business impact of transformative technology in 45-minute sessions that include a Q&A with expert lecturers. If you've missed any courses at Upskill U, take a look at our archives and build your skills around themes like virtualization, analytics, open source, gigabit, and more. See you on the chat boards! (See Upskill U Curriculum Calendar)
— Kelsey Kusterer Ziser, editor, Upskill U