Juniper CTO Bikash Koley has dipped back into Google's ranks to find a new leader for the Contrail business unit.
Juniper Networks Inc. (NYSE: JNPR) has hired Morgan Dollard, senior product management lead for Google's Games division, to be vice president and general manager of Contrail. Koley, who joined Juniper late in the summer, announced the appointment on LinkedIn earlier this week, and Juniper confirmed it with Light Reading today.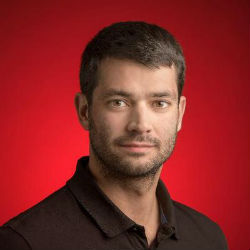 Dollard isn't just about games; he also spent two years as senior product management lead for Google Cloud Platform. At Juniper, he replaces Ankur Singla, who was a founder of the startup called Contrail Systems, which Juniper acquired in 2012. (See Juniper Cracking SDN Open.)
Singla will remain with Juniper as a part-time consultant, a spokesman says. But Singla's LinkedIn profile says he is now CEO of a new startup, called Volterra -- presumably different from the Volterra that got acquired in 2013 by chipmaker Maxim Integrated Products.
Contrail Systems developed an SDN controller intended to work at carrier scale, in contrast to other early SDN efforts that targeted data centers. After acquiring the startup, Juniper open-sourced part of its technology, creating the OpenContrail community. Contrail has since spread into other categories, including Contrail Cloud for cloud orchestration and Contrail Security, which was launched in August. (See Juniper Secures Cloud-Native Apps.)
Further reading:

— Craig Matsumoto, Editor-in-Chief, Light Reading