AT&T Has High Hopes for SDN

Comment (2)
NEW YORK --
Ethernet Expo 2012
-- The introduction of software-defined networking (SDN) capabilities into telco networks has the potential to increase efficiency and innovation across the communications industry ecosystem, but there's a lot of work to be done yet to figure out whether SDN strategies will ultimately pay off for carriers.
That's the key takeaway from a presentation given here Tuesday morning by Margaret Chiosi, executive director, optics and Ethernet development, at
AT&T Inc.
(NYSE: T), one of the founders of the Network Functions Virtualization (NFV) that was formed recently under the auspices of the
European Telecommunications Standards Institute (ETSI)
. (See
Carriers Collaborate on Network of the Future
.)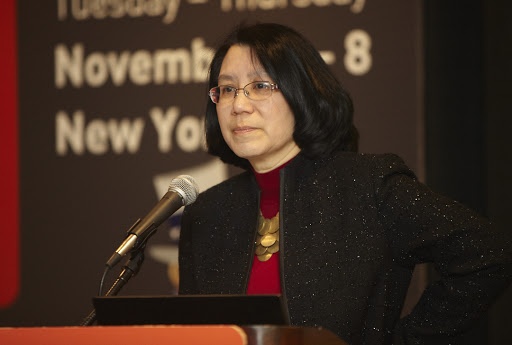 She said the general concept of a separate data and control plane, which is central to SDN architectures, has been around for some time and that the current hype around the use of more generic physical infrastructure and virtualized applications was now bringing the idea more out into the open. "I'm happy with the marketing hype because now the industry has woken up," she stated.
Now, though, there's plenty to be done. While the
Open Networking Foundation
has already developed a protocol, OpenFlow, for the interface between the data and control planes that is being widely adopted, there's plenty of other
Application Programing Interface (API)
work to be done, with the
MEF
, an industry organization in which Chiosi is very active, turning its attentions to API specifications that will enable cloud services and SDN architectures.
There's also the potential of applications virtualization, but that's not a scenario that can be applied across the board. "I'm not sure every device in the network can be virtualized, though there are a lot of candidates in the wired and wireless worlds," stated the AT&T exec.
As for the commercial off-the-shelf hardware that might be the data bedrock of any software-defined network, Chiosi noted, not surprisingly, that the carriers were keen on deploying more generic hardware, but "the vendors, not so much."
The current model of having dedicated hardware for each application is one that makes it hard for new entrants to enter the market and one that also stifles innovation. "We want [vendors] to focus on the software and be more innovative, enable us to shrink and grow our network requirements as we need them. Currently we have to design our networks for the maximum, the peak load," and that's not efficient, noted the AT&T exec.
But there are plenty of challenges to overcome before SDN architectures can be considered for carrier networks -- multiple applications will need to be able to coexist on a single server, for example -- and the key metric will be simplicity. "There's no point in moving to SDN if it's just as complex as what we have now," she stated.
That could be the toughest task of all.
— Ray Le Maistre, International Managing Editor,
Light Reading
PARTNER PERSPECTIVES
- content from our sponsors