Two years ago, SD-WAN was still a relatively new category of services. A year ago, it had become a must-have service for network operators, and today it's not about the SD-WANs themselves but what else is being offered.
And yet it's still early days for software-defined wide-area networking, by anyone's definition. This is an indication that telecom service providers are moving much more quickly than in the past -- the question is, however, is that quick enough?
That is one of many questions we'll be tackling next week when telecom and cable companies come together at Light Reading's NFV & Carrier SDN event in Denver, Colorado. This is our third year for this combined event, where we pull together separate network functions virtualization and software-defined networking technologies into a two-day extravaganza, and it promises to be the biggest yet.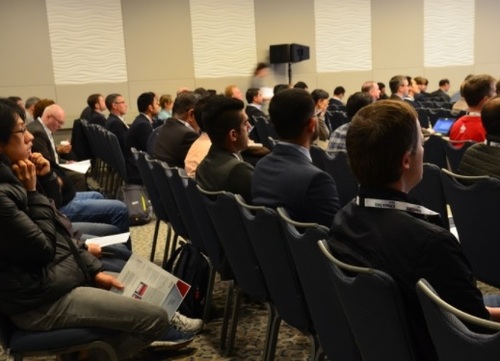 Size isn't the measure of the event's success for me, however. What I have enjoyed in the previous two years and expect to enjoy again is the lively discussions that grow out of this conference and the way in which service provider executives set the tone for the discussion. Once again this year they dominate the speaker podium with major presentations from AT&T, Verizon, CenturyLink, Masergy, GTT and Orange Business Services, and participation as well from Cincinnati Bell, Level 3 Communications, Megaport, NTT, Windstream and Equinix.
It was a year ago, also in Denver, that it became clear SD-WAN was where the action was in terms of competing for business services. That competition has only continued to get more intense -- witness what Comcast is now doing to step up its game. (See Comcast Packs More Powerful SD-WAN Punch.)
What is now becoming clear is that how users connect to their SD-WAN offering -- the portal and the flexibility, visibility and control it provides -- is becoming an important competitive tool in an overheated market. (See Tata Pours Special Sauce on SD-WAN Prime.)
There will be other trends coming to the fore next week, I'm quite certain -- I expect interoperability to be one hot topic -- and security will be on everyone's mind, for obvious reasons. Women in Comms will also be returning to Denver to host a free networking breakfast ahead of day two of the conference. You still have a chance to join us in Denver and see what all the fuss is about, among a few hundred of the industry's best, brightest and busiest folks. If you are a service provider, you can even get in free! I hope to see you there.
— Carol Wilson, Editor-at-Large, Light Reading