To compete in the SD-WAN market, network operators are having to bring their own innovation, and Tata Communications is one good example. In addition to offering an SD-WAN service based on Versa Network's popular gear, Tata offers what it calls SD-WAN Prime, using its own secret software sauce to enable more efficient connection of remote sites to hubs.
Both SD-WAN offerings build on Tata Communications ' cloud-enablement platform, known as IZO, and both are delivered through a growing network of cloud gateways. There were 20 new gateways when Tata launched SD-WAN in November of 2016, and there are now 30-plus distributed globally, says Hon Kit Lam, vice president of Global IP and Managed Network Services, in an interview. From those gateways, Tata customers can connect to a variety of popular cloud services including AWS, Microsoft Azure, Salesforce.com and more, using a single portal for ease of end-user control. (See Versa Grabs Global SD-WAN Win With Tata, Tata: Cloud Needs Predictable Internet and Leading Lights Awards 2015: The Winners.)
What Tata is bringing to the its IZO SD-WAN services is an internally developed patent-pending approach that builds on basic Cisco 1900 or 2900 ISRs (integrated services routers) and, using Anuta orchestration, automates the process of dynamic path selection and congestion management that lets its customers protect critical traffic at times of network congestion, Lam says.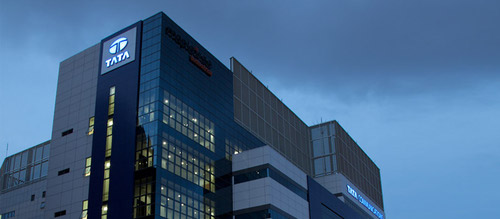 Most SD-WAN customers choose a hybrid network approach, he notes, using a combination of MPLS connections and Internet connectivity to connect hub or main sites with more remote locations. Many times, those remote sites have much less available bandwidth and during peak traffic times -- as more traffic is going back and forth from the cloud -- those links become overwhelmed.
"In their private networks, they have the quality of service for prioritization of different packets," Lam notes. But on the public network site, those congested remote sites can experience packet delay or loss. Tata's dynamic congestion management allows the end-user to set policies for critical traffic, using the portal, and then will automatically signal hub sites during times of congestion to hold off on sending less critical traffic and allow what the user has deemed the more important traffic to be transmitted, without packet loss or delay.
"Some customers do not need or do not have budget for MPLS at some of their sites, they want to use Internet and we help them improve performance of real-time applications," Lam says. "Although there are still no guarantees on jitter, we solve the congestion worry on the remote site so critical applications will not be jeopardized."
---
Track the red-hot SD-WAN market with Light Reading at the NFV & Carrier SDN event in Denver. There's still time to register for this exclusive opportunity to learn from and network with industry experts -- communications service providers get in free!
---
Critical to the service was developing the ability to use a single sign-on portal so that configuring policy and making changes is an easy process for the customer, he says. "When we developed the SD-WAN offering with aware routing and zero-touch provisioning, we developed our own orchestrator and policy manager [so] the changes of policy take very minimum time and the customer can make the changes themselves on the portal."
That work was done with Anuta, in a DevOps process, that added Tata's policy management and zero-touch provisioning on top of the vendor's orchestrator, Lam says.
Tata is also building in the ability to combine SD-WAN as a virtual network function on a piece of universal customer premises equipment, with other functions -- firewalls, WAN optimization -- being part of the same delivery mechanism.
"An open hardware platform and flexible VNF billing and pricing and deployment will be a differentiator for customers to select which providers to jump to," he says.
Developing its own home-grown portal and congestion management capabilities were among the major challenges for Tata in bringing its IZO SD-WAN products to market, Lam says. One issue was strengthening the multi-tenancy of the deployment to insure that customers making changes to their own services didn't impact the services of others.
One additional thing Tata is stressing as it competes in the global SD-WAN market is the strength of the underlying networks -- something customers don't consider, Lam says.
— Carol Wilson, Editor-at-Large, Light Reading
---
CALLING ALL CLOUD, NFV AND SDN COMPANIES: Make sure your company and services are listed free of charge at Virtuapedia, the comprehensive set of searchable databases covering the companies, products, industry organizations and people that are directly involved in defining and shaping the virtualization industry.
---