It's going to be a long, hot summer for SD-WAN vendors, as competition boils up and Cisco, VMware and others stir the pot. But Silver Peak just got 90 million ways to keep cool.
The networking vendor, which bills itself as a "broadband and hybrid WAN" provider, received a $90 million investment from investor TCV, which has previously backed a few companies you may have heard of, such as Airbnb, Netflix, Splunk, Spotify and Zillow.
Previously, Silver Peak Systems Inc. received $80 million in funding, making this F round the company's biggest yet.
Silver Peak focuses on helping enterprises adapt their WANs to the cloud-first environment, providing end-to-end quality of service regardless of underlying transport, David Hughes, Silver Peak founder and CEO, tells Light Reading. Enterprises can move entirely to the Internet for connectivity and don't need to use MPLS, though they can continue using MPLS if they choose to.
Additionally, network operators can control routing on an application basis. Data can travel direct to the Internet from a branch -- which is usually the best route for traffic to and from business applications such as Microsoft Office 365 and Salesforce -- or through a firewall service like Zscaler, or through a full security stack in the enterprise data center, Hughes says.
Silver Peak implements intent-based networking, allowing operators to focus on desired behavior of the network as a whole, without having to program individual devices by CLI.
And Silver Peak provides integrated WAN optimization.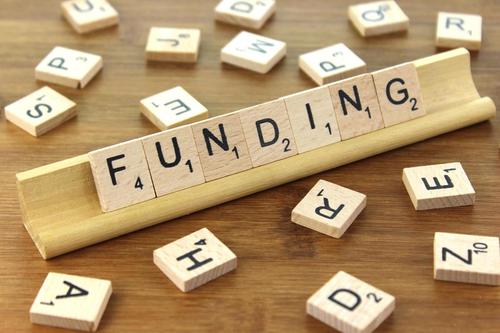 ---
Now entering its fifth year, the 2020 Vision Executive Summit is an exclusive meeting of global CSP executives focused on navigating the disruptive forces at work in telecom today. Join us in Lisbon on December 4-6 to meet with fellow experts as we define the future of next-gen communications and how to make it profitable.
---
Enterprises are spending more than $100 billion on WAN connectivity, connecting their workforce and sometimes customers in remote locations with applications, Hughes says. In the past, those applications were predominantly in the data center; they're now moving to the cloud.
Silver Peak's solution provides an alternative to a classic router, which is overprovisioned for the job of SD-WAN connectivity and simultaneously doesn't provide many of the tasks required for SD-WAN, such as provisioning on an application basis, automating network operations, and spanning multiple WAN protocols. Instead, Silver Peak provides a purpose-built SD-WAN device.
That device "doesn't do everything that a router does. A router over the last three decades has accumulated a bunch of features," Hughes says. "But most of them are not relevant in this new environment. And things that you need are missing."
Silver Peak is facing tough competition, not least from Cisco and VMware, as well as Hewlett Packard Enterprise, which recently rolled out its own SD-WAN service. (See Cisco Shows Open Networking Intent, VMware Takes On Cisco & Juniper With Network Vision and HPE Aruba Debuts Software-Defined Branch.)
Cisco is the company's biggest competitor, Hughes says. But Cisco's solution is router-based, where Silver Peak is using purpose-built SD-WAN technology.
Additionally, Silver Peak has years of experience which its competitors may lack, in building a feature-rich product and providing support. "Anybody coming to the market with a new SD-WAN product now will face a tough road," Hughes said.
Silver Peak has 300 employees and is based in Santa Clara, Calif. Most of its sales are in North America, but most customers are multinationals, who deploy SD-WAN services worldwide.
Silver Peak is in the top tier of SD-WAN vendors, IDC analyst Brad Casemore tells Light Reading. The company competes via its breadth of offering, providing telemetry, visibility, analytics and simplicity.
That simplicity will prove important to Silver Peak's ongoing appeal. "Early SD-WAN adopters were sophisticated shops that didn't mind homegrown integration, but now we're looking at the mainstream of this market that is looking for a consumable service approach," Casemore says.
The SD-WAN market has seen consolidation, most notably Cisco acquiring Viptela and VMware acquiring Velocloud last year. (See Cisco Looks to $610M Viptela Acquisition to Simplify SD-WAN and VMware Acquiring SD-WAN Startup VeloCloud Networks.)
Casemore expects further consolidation among the 30 or more vendors providing SD-WAN solutions, including Juniper, which recently got into the market. Likewise, Nokia's Nuage business unit provides stiff competition. (See Juniper's New MX Routers Target 5G, IoT and Nuage Networks Boasts SD-WAN Momentum .)
However, Silver Peak has strong potential to continue to lead, having gotten over the "first few hurdles," Casemore says.
He adds, "Now, they have to continue to be able to able to meet the demands of the marketplace and also grow scalability as a company. You need resources to do that."
And that's where $90 million funding comes in.
Related posts:
— Mitch Wagner




Executive Editor, Light Reading