GTT Communications is hanging out the "Help Wanted" sign for sales reps and support staff as it gears up to hit $1 billion in revenue and $250 million in adjusted EBITDA, following the completion of its latest round of acquisitions. In fact, in addition to targeting incumbent telcos' enterprise customers, the company is also hoping to attract some of their best sales and support staff.
A highly confident Rick Calder, president and CEO, told analysts today on GTT Communications Inc. 's second quarter earnings call that his company expects to close its latest and largest acquisition -- Global Capacity -- by the end of September and will move aggressively to get to double-digit growth rates as high as 20%, expanding its sales and support staff across all three of its divisions -- Enterprise, Carrier and EMEA -- in a shift to more organic growth. (See Diversity & SD-WAN Drive GTT-Global Capacity Deal.)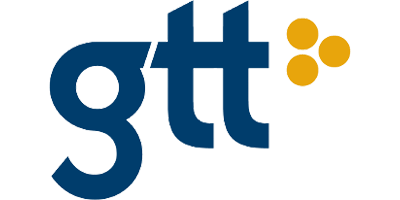 Calder and GTT's Chairman Brian Thompson actively stressed their company's interest in attracting experienced sales and support individuals who might be disillusioned with current employers, either because of M&A activity that threatens job security or poor treatment.
"We have a tremendous market opportunity as the challenger brand to win business from large incumbent telcos by executing our strategy of delivering outstanding client experience by living our values of speed, simplicity and agility," Calder said. "Today we have approximately 135 [sales reps] and we are hiring aggressively with a target of 200 reps by mid- 2018. We are also hiring the people needed to support these reps -- sales leaders, sales engineers, and client account managers as well as pre-sales support and service delivery resources."
---
Want to learn more about GTT's virtualization strategy. Join us for the NFV & Carrier SDN event in Denver, featuring GTT's Kevin Sahim. Register now for this exclusive opportunity to learn from and network with industry experts -- communications service providers get in free!
---
The primary opportunity for GTT is in luring large multinational businesses away from incumbents as they make the transition from MPLS-based links to software-defined WAN services to support their cloud connections, Calder noted. (See GTT Launches Managed SD-WAN Service With VeloCloud.)
"We think the combination of great diverse access [through the Global Capacity acquisition], a core Internet backbone, deep access to any public or private Internet address, and at the same time, [offering] application visibility and control will be a real killer combination to [displace] MPLS," he said. "We think we are very well positioned to take share."
At the same time as it delivers greater functionality, SD-WAN services will be less expensive, said Mike Sicoli, chief financial officer. Enterprises paying a minimum of $1,000 per location for MPLS will find bandwidth costs dropped into the hundreds of dollars.
Calder also told reps that GTT won't divest Global Capacity's small to mid-sized business, but will combine it with GTT's existing SMB based and "manage that very tightly." And, despite the emphasis on organic growth, he also didn't rule out further acquisitions, saying that GTT continues to talk and look at other potential options.
"Where the funnel of acquisition is strong, we continue to [execute] on that," he said. "We have emerged as the natural consolidator but the things we buy are things we've looked at for many years. We think we can do both -- we can actually grow rep-driven as well as by acquisition, it ebbs and flows."
On a pro forma basis, GTT's second quarter 2017 revenues grew 9% and its Adjusted EBITDA grew 22.7%, year over year. Sequentially, the second quarter revenues grow 1.7% and EBITDA grew 5.9% The slower growth rates reflect GTT's assimilation of recent acquisitions such as Hibernia Networks, Sicoli said. Second quarter revenue as $186.2 million and net income was $600,000.
— Carol Wilson, Editor-at-Large, Light Reading