In the world of SD-WANs, vendors and service providers alike are looking for ways to differentiate. In the case of Cradlepoint, however, it turns out their differentiation has brought them into the world of SD-WANs.
As both a vendor of specialty hardware and a cloud services provider, Cradlepoint Inc. has capitalized on the growing popularity of LTE wireless service as a failover for business continuity, or even the first choice of connection in some places. Working mostly through third-party sales channels, including AT&T, Verizon and others, the company is known for its routers that integrate a landline service with a wireless service and allow the two to operate seamlessly for multi-site corporations.
It turns out that the combination of the Cradlepoint router and its cloud-based services for policy infrastructure and orchestration deliver what looks very much like an SD-WAN: management of applications across the WAN infrastructure based on their requirements and the real-time performance of the network, with a strong eye on cost efficiency.
So while other vendors are now bringing SD-WAN to market that can aggregate 4G LTE circuits with broadband and MPLS connections, Cradlepoint has been in the market doing that for some time and has an established customer base of about 17,000 businesses globally.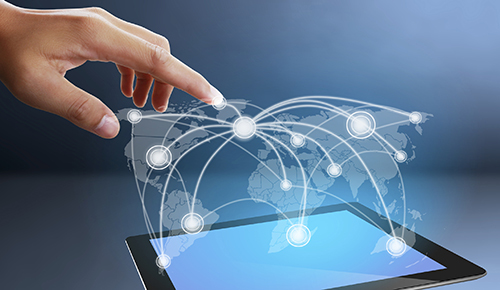 As more enterprise traffic is directed to the cloud and cloud-based apps and more of the workforce becomes mobile, being able to include LTE in the SD-WAN mix will become more important, notes Cradlepoint CTO Ryan Allphin. Factor in the approach of 5G and the wireless component only grows in importance.
"We have been guided by our customers from beginning on this," he says in an interview with Light Reading. "As they look at the failover capability we've had through our connection management, it is a software-defined WAN capability. So then the next question is, can they reduce their costs by using LTE for more than failover, without having to bring another vendor in?"
What Cradlepoint, which has been around since 2006, already does is look constantly at the resiliency of the links on the network, and how they are being utilized, as well as their current latency, jitter and service quality, Allphin says. As LTE coverage has improved and the service has gotten more reliable, more of its enterprise customers are interested in using what they are already paying for as much as they can and not just for failover.
This is especially true for Cradlepoint's retail customers -- Allphin says the company believes it has about 75% of top retailers around the globe in its customer base of 17,000 companies -- and for others who don't have applications with high bandwidth-intensity.
"A quick-serve restaurant, their network needs out to the WAN or the Internet are not high bandwidth-intensive, so they can see that rather than having MPLS, they can use an LTE connection or maybe have dual-broadband with LTE and use those [both actively] making sure they are utilizing every bit they pay for, on a month to month basis," he says. "We are seeing more and more companies look at both a broadband-LTE connection but also in some cases, they're clipping the wire altogether."
Many of those business cord-cutters already have a mobile aspect to their businesses, such as a fleet of delivery vehicles, and want to orchestrate their services on one connected network, Allphin says. They can do that using a Cradlepoint router and a combination of wired and wireline networks, but many discover they can also just use the wireless service.
"That is what we are seeing happen as more of workforces become mobile, it is driving the demand for wireless connectivity," he says. Those customers also find it is easier to deal with one operator and one bill.
---
Track the red-hot SD-WAN market with Light Reading at the NFV & Carrier SDN event in Denver. There's still time to register for this exclusive opportunity to learn from and network with industry experts -- communications service providers get in free!
---
One of the things Cradlepoint offers its multi-site customers through its NetCloud platform is a NetCloud Perimeter service, which essentially creates an overlay network on top of the underlay infrastructure and allows companies to manage each of its branch offices as if they were part of the same network segment, with visibility across the entire company. "You can see what's happening in branches across the country because you are on your own isolated network as an overlay," Allphin explains.
Providing a wireless aspect to SD-WAN is far from Cradlepoint's only play, however. The company is very engaged with Smart City efforts, including working with Verizon in this space, as municipalities look to manage both wireless and wireline communications seamlessly. And it is working now to incorporate compute power at the edge of the network -- its version of FOG computing -- in recognition of the changes happening there. That will particularly come into play as the Internet of Things develops, and there is a need to track which devices are connected and how they are performing, he notes, along with the policy-driven ability to make changes as needed.
Still to come later this year will be a virtualized instance of Cradlepoint's routing stack and platform, which Allphin says will be created to work in concert with other VNFs from other vendors.
— Carol Wilson, Editor-at-Large, Light Reading
---
CALLING ALL CLOUD, NFV AND SDN COMPANIES: Make sure your company and services are listed free of charge at Virtuapedia, the comprehensive set of searchable databases covering the companies, products, industry organizations and people that are directly involved in defining and shaping the virtualization industry.
---