Calder: GTT+Interoute Ready to Rumble
The combination of GTT and Interoute creates a stronger global disruptor in the telecom market, eager to challenge incumbents in the battle for multinational corporations' business, and with even greater strength than the two individual players, says GTT CEO and President Rick Calder. (See GTT Snaps Up Interoute for $2.3B.)
And while he sees the integration of the two companies as fairly straightforward, Calder also tells Light Reading in an interview that in "an abundance of caution" GTT will take twice as long in absorbing Interoute as it has other acquisitions, including the company it is currently integrating, Global Capacity. (See Diversity & SD-WAN Drive GTT-Global Capacity Deal.)
The extra time needed reflects the size of the deal, GTT's largest, he says. GTT has steadily grown through acquisition but Interoute is its largest to date at almost $900 million in revenues annually, and its $2.3 billion price tag is by far the largest Calder and crew have tackled.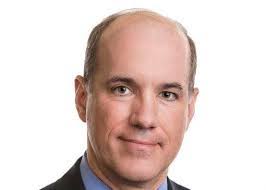 "In terms of integrating it, we want to be more measured, make sure we get this right, so instead of our usual one to two quarters to integrate, here we are planning to take three to four quarters, after closing," Calder says. "Of course, that is significantly faster than anyone else could do it, but this is our business, we understand it better than anyone else."
That means GTT won't be taking on any major deals for the next year or so, as it finishes the integration of Global Capacity, and starts integrating Interoute, once that deal gets regulatory blessings and can be closed.
That doesn't mean there won't be other "smaller non-material acquisitions" in the meantime, Calder says, adding that GTT's funnel is full of such options and the company gathered even more in the process of its due diligence on Interoute.
As for how GTT and Interoute come together, he says their networks and services "fit together almost hand in glove," right down to their mutual choice of router vendor, Juniper. GTT has a global IP backbone, which Interoute has lacked, and while GTT has a deep European presence, Interoute's is much deeper, including 400 points of presence, metro networks in 25 major cities and an inter-city fiber optic backbone that "will be very complementary to what we have," Calder says.
As disruptors of incumbents, the two companies have similar cultures and both have focused on the wide area network and private secure connections to public clouds, he notes.
---
You're invited to attend Light Reading's Big Communications Event – the ONE event that delivers fresh perspective on the rapid transformation of the telecom industry and the road ahead. We'll see you May 14-16 in Austin – communications service providers get in free!
---
Interoute has deeper experience in the virtualization space, and Calder says GTT will look very closely at the Edge service it developed for deployment elsewhere in GTT's service territory. Edge is Interoute's software-defined WAN offering and while GTT already has SD-WAN in its service portfolio, this version comes with deeper experience.
Both companies have been slower to find success selling "add-on" products to their WAN offerings, Calder concedes, but he sees this as an opportunity to push deeper into fields such as voice and video conferencing.
Calder was speaking on the day GTT announced its fourth-quarter earnings, which included revenues of $249.2 million, operating income of $10.9 million and a net loss of $49.5 million. The latter reflected non-recurring costs, including integration costs for two previous acquisitions and tax expenses.
For the full year, GTT reported revenues of almost $830 million, operating income of $25.4 million and a net loss of $71.5 million.
The GTT CEO told analysts "2017 was a terrific year for GTT as we grew revenue and adjusted EBITDA by 57% and 77% respectively. We closed our two largest ever acquisitions Hibernia Networks and Global Capacity and completed five smaller acquisitions -- Mammoth, Giglinx, Perseus, Transbeam and Custom Connect."
One area where GTT will continue to push in coming months is in expanding its sales force, Calder says. "The best opportunity for us to grow is with the size of our sales force, to 250 quota-bearing sales reps by the end of the year," he says. "We are at 165 right now and expect to be at 200 by midyear."
— Carol Wilson, Editor-at-Large, Light Reading
PARTNER PERSPECTIVES
- content from our sponsors