Like many other service providers, BT is looking to software-defined WAN services and cloud-based unified communications to deliver the flexibility for which enterprise customers are looking, but the president of its Americas unit says the value-add BT brings is in a shorter sales cycle and the ability to blend off-the-shelf solutions with necessary customization and hand-holding.
Jen Artley, president of BT in the Americas, also tells Light Reading that customer engagement is changing rapidly and the ability to bring strong partners to the table is another key aspect of success. In the second part of a two-part series, she says there also needs to be more commonality of solutions, even across industries. And -- no huge surprise here -- culture change is still the biggest challenge.
In case you missed it, part one of the Artley interview explored how enterprises are looking for greater stability and trusted partners for digital transformation, especially given recent geopolitical upheaval.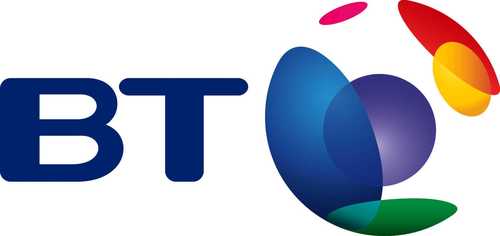 Carol Wilson: You've said your enterprise customers expect digital transformation to give them greater flexibility. Does that mean offering them flexible pricing models, so they aren't locked into long-term contracts and flat-rate pricing?
Jennifer Artley: Yes, and if you look at unified communications as an example, that's one where you might have 10,000 users who need the solutions, but you're probably not going to have 10,000 people doing a hot cut into a new solution on day one. So that means allowing flexibility as ramp times occur and working with our customers to incentivize those ramp times, to accelerate those ramp times, is our objective. Ultimately, if adoption can be accelerated, the internal customer experience is improved, in terms of the unified communications experience that a corporation is having across their employee base.
CW: What are some of the technologies you're leveraging to enable flexibility while maintaining things like reliability and security?
Jen: Certainly SD-WAN is a huge component of what we are thinking about these days. We've got a couple different flavors of that. Building security into those solutions is an important component of that, of the differentiation for that. I think what we're really trying to do is to provide customers with a clear perspective of their data flow and then letting them manage their traffic to optimize their traffic as they need to, balancing performance of course, and the cost perspective.
---
Deep dive into real-world issues and virtualization deployment challenges with industry leaders. Join Light Reading at the NFV & Carrier SDN event in Denver, September 24-26. Register now for this exclusive opportunity to learn from and network with industry experts – communications service providers get in free!
---
That's a really different way of thinking for many network companies. I think that when you have the software-defined network and then you layer on NFV, it starts to add real value and an acceleration of getting that solution into place for a customer, giving them that flexibility that they need while helping them manage it in life. We just did an SD-WAN new global managed service demo with Cisco at Cisco Live, so that's one example.
CW: Are you seeing SD-WAN as part of a bigger universal CPE strategy?
JA: The short answer is yes. We are doing it across the gamut. I think that we also see an opportunity in the data center space to do that load balancing more in a universal way. It's very much a part of our conversations. We see hybrid models across both, depending on the customer. We have a large pharmaceutical customer whose intention is to be 100% in the cloud by 2020, and we are aggressively working with them to get them there. We're thinking about the integration of everything [premises, edge, cloud] differently for them than we are for a consumer package goods company who's looking at more of a 30% to 40% deployment into the cloud by the end of 2019. You know, different companies, different paces, have different appetites for having the edge of the hybrid model.
Next page: A change in customer engagement