Bell Canada's Ely: Market Demands Scalable, Co-Managed SD-WAN
As operators increasingly provide SD-WAN as a managed service, customer requests for customization create scalability challenges, explains Bell Canada's Wadah Ely.
In addition, as 5G takes off, service providers must also plan ahead for the impact on SD-WAN. 5G could deliver dedicated network slices for SD-WAN that provide low latency and personalized user experiences.
"It's not just higher speeds on wireless, it's segmentation that would further enforce the personalized user experience that SD-WAN brings in the enterprise context -- that will be very critical," says Ely. "We don't see this happening in the next six months to a year. LTE will be continue to be very prevalent as an access type. 5G will probably emerge as a use case [for SD-WAN] in the next 18-24 months."
Ely, GM of Enterprise Networks & Cloud for Bell Canada, will discuss these challenges and new opportunities operators face as the SD-WAN market evolves at Light Reading's Network Virtualization & SDN Americas event, Sept. 17-19 in Dallas.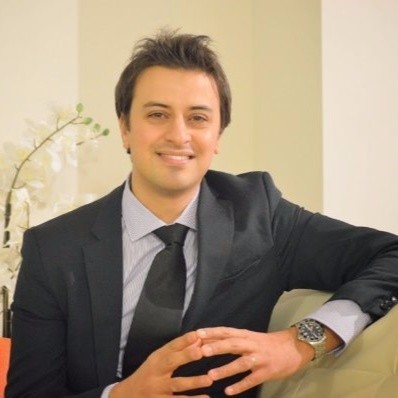 "SD-WAN alone, segregated, would not be a complete approach," says Ely. "You have to have a SD-WAN strategy combined with an access type and security strategy at the edge. Without those three pieces, which we consider the bare minimum, you would only be addressing one piece -- the application aware routing and traffic."
During the session "Lightning Talk -- WAN OFF: SD-WAN, a Long-Term Business Model for Virtualized Services, or Just a One-Off?," Ely will address Bell Canada's journey to delivering managed SD-WAN services in a brief presentation, and will be joined by fellow presenters John Isch, practice director of Network and Voice Center of Excellence for Orange Business Services; and Rami Yaron, co-chair of the Marketing and Education Committee for MEF.
---
Deep dive into real-world issues and virtualization deployment challenges with industry leaders. Join Light Reading at the annual Network Virtualization & SDN Americas event in Dallas, September 17-19. Register now for this exclusive opportunity to learn from and network with industry experts. Communications service providers get in free!
---
In addition to examining Bell Canada's SD-WAN service, Ely will address how SD-WAN fits in with Bell Canada's overall NFV strategy. Nearly four years ago, Bell Canada launched Network 3.0, a broad transformation of its network architecture from the core to the edge, as well as the use of new approaches to product development processes, explains Ely.
In 2018, Bell Canada announced its launch of "the first network automation use case in production," leveraging the Linux Foundation's Open Network Automation Platform (ONAP) as part of its Network 3.0 initiative. The operator also transformed its business culture by utilizing Agile and DevOps methodologies in its product development.
Last year the service provider launched Bell Virtual Network Services, a catalogue of cloud-based, on-demand network functions for enterprise business customers under the Network 3.0 umbrella.
"We're virtualizing the edge of the network by taking the networking functionality that would be delivered on hardware at a branch or campus of an enterprise, and moving those into software features orchestrated through the cloud," says Ely. "We're the first service provider to implement an ONAP-based orchestration framework in production."
Bell Virtual Network Services will host VNFs as well as other workloads -- such as cloud compute, edge compute, IoT and low-latency use cases, as well as IT workloads -- that will be migrated to the edge over time, he adds.
One of the most popular network functions launched so far on Bell VNS is SD-WAN, based on Cisco Viptela. Security and WAN optimization are service chained on the same box, says Ely, to reduce the hardware footprint for enterprises in their branch locations.
"SD-WAN is one function among others that provides the evolved user experience that the market is looking for -- the ability to self-serve and run applications through different access types and have a zero-touch provisioning type of experience so change management becomes a simplified process," says Ely.
Customer demand for SD-WAN as a managed service, which includes product support and migration assistance, as well as simplifying the deployment process, has increased, says Ely. Enterprise customers are also increasingly interested in a "co-managed model." In this approach, customers rely on the service provider to deliver and manage a platform, make sure VNFs are working, but also have the opportunity to manage their own workloads and features themselves, explains Ely.
"The challenge is going to be around the managed model -- to figure out a scalable model that can evolve the managed model to a co-managed model. As a service provider, you want to have a set of rules and service levels in your setup that you can scale and repeat across different customers. There's a high risk of customization that could make the model not replicable and scalable."
In addition to sharing lessons learned on Bell Canada's SD-WAN journey, Ely says he looks forward to meeting with other operators at the NV & SDN event to "exchange ideas, best practices, challenges we've gone through, compare notes, and evolve individually as well as we go through this journey of virtualization."
To hear from and network with Wadah Ely, as well as many other industry experts from service providers including AT&T Business, Verizon, Orange Business Services, Spectrum Enterprise, TELUS and more, register for Light Reading's Networking Virtualization & SDN Americas event here. We look forward to seeing you in Dallas!
— Kelsey Kusterer Ziser, Senior Editor, Light Reading