Upskill U With MetTel on NFV & Security

7/25/2017

Comment (1)

One area where automation in NFV will be critical is in strengthening the service provider's approach to security in the network. Security is always a front-of-mind issue, but recent major DDoS and ransomware attacks -- like Petya, for example -- are raising the stakes, and the landscape in which these threats emerge is increasingly more complex than in legacy networks. (See NFV, SDN, Big Data – It's All About Automation and Petya Ransomware Takes the World by Storm.)
Service providers face growing security challenges as networks are built on a variety of physical and virtual platforms on equipment from multiple vendors, and building in security can slow deployment of new services.
---
Get real-world answers to virtualization challenges from industry leaders. Join us for the NFV & Carrier SDN event in Denver. Register now for this exclusive opportunity to learn from and network with industry experts -- communications service providers get in free!
---
This week at Upskill U, Ed Fox, VP of Network Services for MetTel , will cover the challenges operators face in furthering their goals for NFV while also meeting security requirements, and explore how NFV can provision for greater automation in response to new and emerging security threats. Fox will present the live course on "NFV & Security" this Wednesday, July 26 at 1:00 p.m. ET. (Register for NFV & Security.)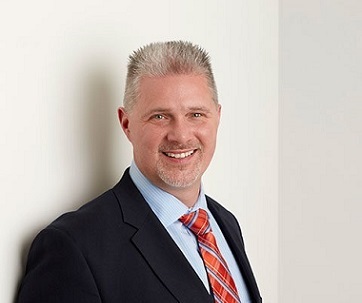 Upskill U courses are delivered live at 1:00 p.m. ET, and on-demand versions of the programs are available immediately after the 45-minute presentation. Each course also features 15 minutes of Q&A with the presenter so listeners can get feedback on pressing questions in real-time. By using the live chat feature, listeners can discuss industry trends, ask questions and share resources with each other and the presenter.
As the communications industry embarks on major transformations, it's a critical time to keep pace with the business impact of new technologies. Join your colleagues online for these free courses at Upskill U, and deep dive into trends driving virtualization, analytics, security, NFV, open source and more. (See Upskill U Curriculum Calendar.)
See you on the chat boards!
— Kelsey Kusterer Ziser, Editor, Upskill U

(1) |