Upskill U: AT&T Shares Lessons From Network on Demand
Staying up-to-speed on the game-changing technology transformation underway presents a real challenge for service providers, especially as they face increasing competition from web-scale providers that thrive on agile methodologies and DevOps -- both unfamiliar territories for many traditional CSPs today.
This is where Upskill U can fill the knowledge gap. As a free online educational forum from Light Reading and Cisco Systems Inc. (Nasdaq: CSCO), Upskill U provides system engineers and network architects with the essential education they need to stay ahead of the curve -- especially when that curve includes those aforementioned unfamiliar territories. (Watch:Unknown Document 722437.)
---
Upskill yourself on virtualization with our new Upskill U online university! Sign up for our free courses today.
---
Today at 1:00 p.m. ET, Roz Roseboro, Senior Analyst, Heavy Reading, kicks off our four-part learning module on virtualization by covering all the important aspects of virtualization, including what it is, why it's important, how it's impacting the industry, the challenges and benefits and more. (Register here: Virtualization 101.)
Roseboro will tee up Josh Goodell, Vice President of Network on Demand & Service Integration, AT&T, who is set to lecture on Friday at 1:00 p.m. ET. Goodell will explain how and why virtualization is reshaping the marketplace, how it has lowered the barrier to entry for nimble competitors and triggered a cultural transformation in the communications industry.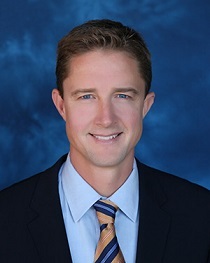 Listeners will gain insight into steps they can take to transform their own companies, departments and businesses to reach the same heights. (Register here for Goodell's lecture: Virtualization: Webifying the Network.)
Our four-part learning module on virtualization continues with the following upcoming courses:
"Virtualization: Network Design & Infrastructure," Monday, April 25, 1:00 p.m. ET: Nick Feamster, Acting Director of Center for Information Technology Policy at Princeton University, will explore various approaches, key goals and challenges and provide insight into which strategy is best for building an NFV infrastructure.
"Virtualization: Automation," Friday, April 29, 1:00 p.m. ET: Stefan Vallin, PhD, Product Strategy, Tail-f Systems, a Cisco company, will delve into the details of automation, how service providers can benefit from automation and what a good strategy looks like.
In May, Upskill U will switch gears to focus on the Internet of Things (IoT). Kicking off that module, Martin Zander, Vice President, Ericsson Group Function Strategy, will provide a foundational understanding of IoT in his session on May 4 at 1:00 p.m. ET. Next, Jason Porter, VP of Security Solutions, AT&T, will explore solutions to the challenge of cyber security in IoT on May 6 at 1:00 p.m. ET. (See Upskill U Curriculum Calendar)
Don't stumble around in the dark during this time of change, let us lead you toward the light by providing the knowledge you need to navigate changing roles and technology. Attend three courses and receive an Upskill U headlamp -- because hands-free is the only way to be.
— Kelsey Kusterer Ziser, editor, Upskill U