ECI Telecom's Sigal Barda has a different recruiting challenge than the oft-cited "lack of women in the pipeline." For her group, it's finding talent that has the ability to develop working solutions where none currently exist.
As ECI Telecom Ltd. 's vice president of research and development for Cyber and NFV, Barda is focused on an industry sector that is in its infancy. She and her team have to build up their knowledge base, design from scratch and track 101 different sources to create a new market and stay a few steps ahead. For example, she pioneered the idea of bringing together NFV, analytics and cybersecurity to create a flexible, programmable security system that will grow as the software-defined network does.
"Innovation is key and the answers don't often exist," Barda says. That's what makes recruiting the right team -- one that can keep up and work together -- the most important factor to success. Read on for more about why Barda, a Women in Comms Leading Lights finalist for Tech Pioneer of the Year, believes her job is similar to that of an orchestra conductor and how she's able to fine tune a harmony at ECI Telecom. (See WiC Leading Lights Finalists: Hedy Lamarr Award for Female Tech Pioneer of the Year .)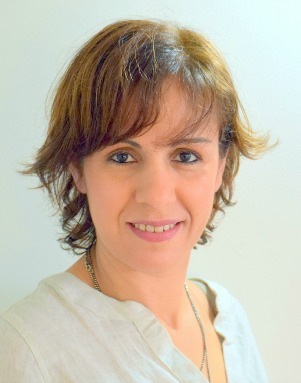 ---
Interested in joining Women in Comms on our mission to champion change, empower women and redress the gender imbalance in the comms industry? Visit WiC online and get in touch to learn more about how you can become a member!
---
Women in Comms: Tell us a bit about your day-to-day job as the VP of R&D for ECI?
Sigal Barda: It's not just about being VP R&D, but about a specific R&D area/sector that is in its infancy. This requires continuously tracking 101 sources, bodies and competitors to find out what others are doing and where the market is going. It is not always only about improving what exists, but also often about creating from scratch. Being able to marry the technology capabilities (which are still limited) with the needs of the customers and actually making it work -- developing the solution, by ourselves and with the knowledge and talent of the people on our own team.
There is also a very human/management/recruitment aspect to this. My team is chosen not based on experience per se, as in many cases, the knowledge just doesn't exist. So I need to search for talent that has developed a problem-solving mindset and is able to think creatively "outside the box" to bring a working solution where none exists. Also quite a bit of emphasis is placed on how we build up the knowledge base within the team itself. So, it's small teams, with a matrix of knowledge and expertise.
Development cycles are another aspect. The telecom industry requires very long development cycles on each and every aspect. However, in a constantly innovating world, you need a different mindset. Development cycles are shorter and more agile. Some call it a '"fail fast" mindset, others, a "development style." I call it a necessity. We don't have the privilege of long development cycles. We need to develop, test, improve, etc.
WiC: How do you stay on the cutting edge of technology and make sure you're always disrupting and innovating?
SB: Because the knowledge and the "answers" do not currently exist, we have to keep up with the industry. So, we track, contribute and keep up to date with:
Competitors
Open-source groups
Standardization bodies
Research and
Academia
This is an integral part of development. Also, ECI leads the Neptune Consortium, with a number of other leading Israeli vendors and members of the Academia, where we work together to more quickly develop solutions to some of the challenges.
It is important to note that the open-source communities afford us quite a leg up in terms of learning or basing our designs on those that others have developed. In many ways it's like increasing the size of your team by degrees. There are questions that we are all dealing with though: how to add value to an "open-source" development, at which juncture it is best to proprietarize (make proprietary) and when this is done, how to make sure that we continue to enjoy the fruits of open-source labor. This is quite different than in traditional comms.
WiC: How would you classify your leadership style?
SB: Since innovation is key and the answers don't often exist, I place a great deal of emphasis on team work. The fact is that 1+1 = 3 and that teamwork, joint learning and contributing to the team is just as important, if not more so, than reaching your own targets. The choice of people, and the interworking of the group is key, each with his own strengths, experience and talents. Everyone in the group has a responsibility, often times that responsibility is horizontal and not just vertical in nature. My job is similar to that of an orchestra conductor making sure that the whole is greater than the sum of individuals. I am very involved in setting the tone and in giving general directions, but the solutions themselves are usually homegrown by the team.
WiC: Have you had any unique opportunities or challenges as a female engineer in our industry?
SB: I have often thought about this question at various points in my life. At the end of the day, I believe it is a question of attitude. I choose to be gender blind. I don't believe that being a woman affects my abilities to do my job, or how successful I am. I have found, in this male-dominated industry, however, that my feminine side can be a blessing. I often leverage my strengths as a woman (the ability to multi-task, emotional intelligence) to better solve challenges associated with my areas of responsibility. R&D needs to be very attuned to the business, help the business discover additional capabilities and products to offer, and is very involved not just in the development but in the very definition of the roadmap. For these tasks I often find that being able to find a win-win solution and be able to work with various groups within the organization works to my favor.
I also try to set an example for other women. I have never, nor will ever, choose based on gender. I hope this serves as an example for my fellow colleagues, employees and management.
WiC: What advice do you have for women looking to keep advancing in comms?
SB: My advice is to be themselves. We often act or behave as we think others expect. It is often being ourselves, acting on of our strengths and/or opinions that is quieted or "pushed" back because this is what we think is expected. For too many years, women have held back, because that is how we were raised and conditioned. In many cases, I believe that women have pushed themselves back as much as our male colleagues have.
I say no. Be yourself; don't be afraid. Don't allow yourself to fall into the grind. There is no one right way, there are many right ways and the question is which one is right for you. Yes, some you may like, and some you may not, but always be true to yourself. You'll live better for it, and in my opinion, others will respect you for it. Perhaps a bit cliché -- but don't be afraid to take chances. The results may surprise you!
— Sarah Thomas,

, Director, Women in Comms