Calix, which took the lead in software-defined access networking when it launched the AXOS operating system in late 2015, has now signed a multi-year agreement with global technology and services company Infosys to vastly extend research and development work on the AXOS platform. The goal? To give service provider customers an opportunity to deploy new virtualized functions in the access network without having to rely on Calix to build them into its product roadmap.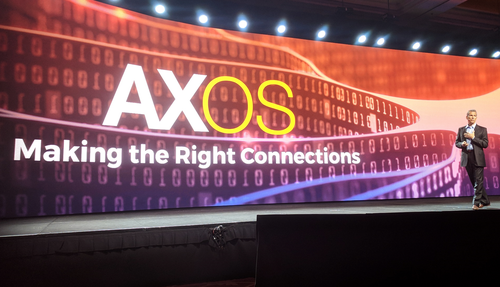 Calling Infosys Technologies Ltd. (Nasdaq: INFY) its "first co-creation partner," Calix Inc. (NYSE: CALX) is now taking advantage of the years of work the company has invested in creating an abstraction layer within the access network environment. That abstraction layer, which CEO Carl Russo compares to running an entire operating system within an app, allows third parties to develop individualized products and services for the access network in a way that was never possible before. Everything in the AXOS environment runs in containers, and those containers can be swapped in and out on the fly without powering down the overall operating system.
Virtualized network functions (VNFs) are nothing new, but Russo explains that Calix's abstraction technology sits all the way down at the silicon level rather than higher up on the orchestration plane. That gives developers much more flexibility to design and deploy offerings, and it gives Calix an opportunity to both tap into external R&D resources and generate new revenue via licensing agreements.
"Now, rather than customers waiting for us to develop things with our R&D stream, we have a whole different R&D stream [with Infosys] that can develop apps, and in essence share in the benefits of that co-creation," says Russo. "So now, all of a sudden, instead of Calix's 500 engineers, we're able to take advantage of Infosys's 200,000 engineers ... Now all of a sudden our customers have the benefit of an enormous development resource that can speed their transformations."
---
You're invited to attend Light Reading's Big Communications Event -- the ONE event that delivers fresh perspective on the rapid transformation of the telecom industry and the road ahead. We'll see you May 14-16 in Austin -- communications service providers get in free!
---
While Russo doesn't want to pre-announce any products that Infosys may develop through the new Calix partnership, possibilities include new subscriber management, routing and security applications. The two companies have a revenue-share model in place, which means that any new product Infosys deploys as a result of the relationship will also funnel income back to Calix.
Beyond the immediate financial benefits, the deal with Infosys also shows how Calix is expanding the AXOS ecosystem, which ultimately is to the benefit of both itself and its customers. The agreement is not exclusive, and Calix has every intention of bringing additional companies into the AXOS fold.
Referring to Infosys as a co-creation partner, Russo says, "They're the first. They won't be the last."
From a deployment perspective, Calix currently has more than 200 customers already on the AXOS platform. While many of these are small Tier 2 and Tier 3 operators, Verizon Communications Inc. (NYSE: VZ) has also deployed AXOS, giving Calix a much-needed Tier 1 service provider reference.
Related posts: