BTE 2015: 5 Qs for AT&T's Andre Fuetsch
The move to SDN and NFV is as much as a technological change as it is a cultural one, according to the man in charge of the movement at SDN pioneer AT&T.
Andre Fuetsch, AT&T Inc. (NYSE: T)'s senior vice president of architecture and design, is in charge of the technology side of the carrier's Network On Demand strategy. But he recognizes that making the move to virtualization, SDN and NFV is as much about a cultural shift as it is about technological one. AT&T is in the midst of tackling both. (See AT&T Reveals Audacious SDN Plans.)
Fuetsch will be headlining at Light Reading's Big Telecom Event next week in Chicago. Ahead of the show, Light Reading caught up with him to ask five questions about his thoughts on SDN and NFV at AT&T, as well as to get a preview of his BTE keynote. (See Making Sense of It All at BTE.)
You can find his lightly edited answers below, but be sure to register and attend BTE to hear more!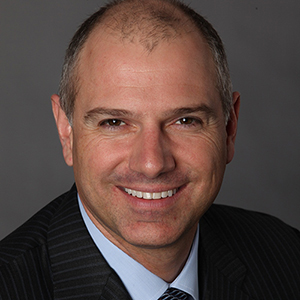 ---
Want to hear more from Andre Fuetsch and AT&T? Register and attend next week's Big Telecom Event in Chicago. We look forward to seeing you there!
---
Light Reading: Last year you said that changing AT&T's culture to help it move to virtualization, SDN and NFV was a big challenge. Is that still the case?
Andre Fuetsch: There are still certainly challenges there, but we're off to a really good start. We have an amazing skills pivot program in place where we allow our employees to go out and take on a very wide spectrum of training -- from short courses online to pursuing Master's degree in computer science and nanodegrees. We have well over 1,000 employees on track for nanodegrees, and several hundred are part of Georgia Tech Master of Science program under way -- tremendous amount of traction there. AT&T has always been an operations-based company. Getting such a large organization on board is not going to happen over night. (See AT&T Seeks Help on Culture Change Issues and AT&T Touts SDN Push, Seeks Talent.)
LR: What's the biggest thing you've learned in building out AT&T's Network On Demand service?
AF: We are learning every day, and we are just getting tremendous interest from our customers. We just recently launched it across 100 cities, and we are also announcing exciting new extensions related to Network On Demand [this summer]. It will bring tremendous capabilities to our enterprise customers. (See AT&T Expands Network on Demand to 100 Cities, SDN Powers AT&T's Rapid On-Demand Expansion and AT&T Brings User-Defined Network to Austin Businesses.)
LR: How do APIs come into play with SDN and NFV?
AF: APIs are really the key interface points in between all the functions. They are really, really important. As we move more of these network functions -- as they become more virtualized -- we'll be decomposing them into sub-components. The sub-components will have to be able to interface with them. APIs are key there as well. APIs are so important to the reusability of a lot of these functions. That's a big driver behind this movement. (See AT&T Makes Case for Open Source Sharing and AT&T Cloud Strategy Now Focuses on Network.)
LR: I was really intrigued to read you hold six patents related to traffic optimization. What is the most important thing AT&T is doing to optimize traffic on its network?
AF: Traffic optimization is really important. What SDN does is give you an additional layer of intelligence for the network. Networks today are like rush hour... At 5 p.m., the streets are clogged. If you think about all the intersections as routers and switches and cars as being traffic packets that need to flow and get out of the city, traffic works pretty well today. Some of these traffic lights at the intersections are timed so you can get large flows out of the city during particular periods of the day. But think about SDN control being able to connect all those traffic lights together, but not just traffic lights, but also all the cars. Now you could get convoys and open up particular streets to flow out very quickly. You know where those cars are going -- their end destination points -- and you control traffic lights, and you can make it a two- way street to get traffic out. That's the power of SDN. It gives you the extra layer of centralized control. (See AT&T Spotlights Early SDN Efforts.)
LR: Can you give us a short preview of your BTE keynote on Tuesday?
AF: I will focus on making the case for moving to a software-centric network as opposed to the hardware-centric network we've been part of for a long time and what the motivations are behind that. We're following the playbook of the web-scale companies, and our goal around SDN-enabling and virtualizing our network. And I'll talk specifically about the two big drivers getting us to the goal, SDN and NFV, and what we're doing internally in terms of achieving that goal and the cultural skills pivot we have to make to get on board with the transformation. (See Leading Lights Finalists: Most Innovative SDN Deployment (Network/Data Center Operator).)
— Sarah Thomas,

, Editorial Operations Director, Light Reading
PARTNER PERSPECTIVES
- content from our sponsors