AT&T's Chris Rice Upskills on SDN & Open Source

Comment (0)
One key advantage SDN provides is the ability to directly program the network by rapidly adding on-demand applications on top of the SDN controller. Service providers are increasingly turning to open source software as a viable alternative to proprietary automation tools, but concerns such as cost, security, standards and whether the software is "carrier-grade" remain front of mind.
---
Upskill yourself on SDN with our new Upskill U online university! Sign up for our
free course with AT&T now!
---
This Friday at Upskill U, Chris Rice, senior vice president of Domain 2.0 Architecture & Design for AT&T Labs and faculty advisor for Upskill U, will cover the challenges and opportunities open source presents to advancing SDN strategies, as well as key open source projects for SDN. He will also address how telcos are balancing open and proprietary solutions for SDN. (Register for SDN & Open Source.)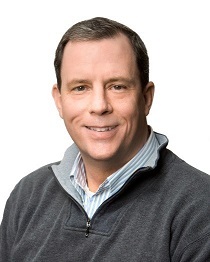 The new SDN series at Upskill U launched Wednesday with "SDN 101," delivered by John Isch, director of the network and voice practice in North America for Orange Business Services . Isch explained the driving factors behind SDN, as well as the benefits of and strategies for implementing SDN. (Listen to SDN 101.)
"If you think about it in just about any other area of your life -- work related or home related -- there are very few areas where you are directly interfacing at a [command-line interface] basis with anything in your infrastructure, you are overall used to and using automated features that make these things very simple for us," said Isch. "That's the promise of what software-defined networking brings -- rather than using CLI and rather than implementing or managing these changes on a one-by-one basis, I use a centralized platform to do all that management. I take the management and configuration out of the local device and centralize it."
Secure your seat for the continuation of the SDN series at Upskill U:
Upskill U starts a study week on Monday -- so take advantage of this break to revisit your favorite sessions or listen to courses you missed. While you're at it, be sure to post comments and questions to archived courses to earn points toward graduation and an Upskill U certificate. Check out our FAQ page for more information on graduation and other perks of attending Upskill U sessions. See you on the chat boards! (See Upskill U FAQ & Graduation Requirements.)
— Kelsey Kusterer Ziser, Editor, Upskill U