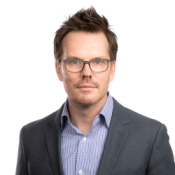 7/31/2007

Comment (3)

5:00 PM -- From The Philter's I Told Ya So file, Carrier Access Corp. (Nasdaq: CACS) today announced it was changing CEOs and "exploring strategic alternatives."

Earlier I noted that Huawei Technologies Co. Ltd. had sent the company a letter of intent. Shortly thereafter, the Carrier Access board met to go over all the decisions that are being announced today:
Allen Snyder has been promoted from the position of chief operating officer to chief executive officer and president, effective August 1. Allen joined Carrier Access as COO in November of 2006. His promotion to CEO adds financial and legal reporting to his current responsibilities. Roger Koenig, CEO and co-founder, will continue as Chairman of the Board and devote his time to evaluating the Company's strategic alternatives with the board and Jefferies Broadview.

Nancy Pierce, the Carrier Access corporate development officer and co-founder, will retire from her operational position and continue as a Director of the Company. Pierce will continue her work to evaluate the Company's strategic alternatives as a member of the board.


You'll recall the husband and wife team of Roger Koenig and Nancy Pierce together owned about 38 percent of Carrier Access as of April 2007, and were largely believed to be the two individuals that could quash any potential suitor's interest in the company.
Now they're stepping aside from their day-to-day operations roles and helping the bankers evaluate the company's future.
Carrier Access shares still trade around $4.80, about half the company's 52-week high.
— Phil Harvey, Barely Managing Editor,
Light Reading

(3) |