AT&T ups sub target for HBO biz unit, expects HBO Max to break even in 2025
Envisioning a promising future for its premium video services, AT&T predicted Friday that the combined global subscriber base for HBO and its new HBO Max streaming service will climb to a range of 120 million to 150 million by the end of 2025, well ahead of an original target of 75 million to 90 million by that time.
On the financial side, AT&T expects its HBO unit revenues to more than double over the next five years, with HBO Max poised to break even in 2025.
A sizable piece of the anticipated growth for the overall HBO business will come from a big international expansion of HBO Max, a supersized streaming service that launched last May, along with a new ad-supported, less expensive version of the premium streaming service. Under the current plan, HBO Max's broader international foray and the introduction of HBO Max's ad-supported tier will occur sometime in June.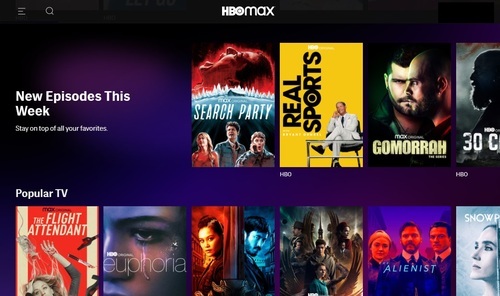 AT&T has yet to announce pricing or a precise launch date for the ad-based version of HBO Max, but could reveal those details today at the company's investor day. The current, ad-free version of HBO Max fetches $14.99 per month.
AT&T said it expects to launch HBO Max in 60 markets outside the US in 2021 – 39 territories in Latin America and the Caribbean in late June and 21 territories in Europe in the second half of the year.
In the nearer term, AT&T expects HBO Max and HBO to end 2021 with 67 million to 70 million subs worldwide, up from about 61 million at the end of 2020, partly driven by early international expansions and the new ad-supported form of HBO Max. HBO Max ended 2020 at 17.2 million "activations," aided by conversions of legacy HBO subs to the new HBO Max service. Meanwhile, Disney+, a streaming service launched in November 2019, recently eclipsed the 100 million subscriber mark worldwide.
HBO Max's initial gains have largely come from conversions of HBO subscribers who get the service from pay-TV distributors. However, WarnerMedia CEO Jason Kilar made it clear last week at an investor event that driving more standalone, direct-to-consumer subscriptions will be key to the future success of HBO Max.
"By any measure, we have to start with that," Kilar said at the Morgan Stanley virtual Technology, Media & Telecom Conference.
Light Reading will update this story following AT&T's investor day.
Update: Here are a few related nuggets from today's event:
Kilar did not reveal pricing on the ad-supported version of HBO Max, but noted that the offering-in-the-making has already received $80 million in upfront advertising commitments. Additionally, he confirmed that the ad-supported HBO Max will not feature the 2021 slate of Warner Bros. movies that are debuting simultaneously on the current subscription form of HBO Max and in theaters.
The new subscriber forecast for HBO and HBO Max do not include markets such as the UK, Germany and Italy, where HBO content is currently licensed heavily by other services, so those areas could provide for more upside as HBO's existing distribution deals evolve in some of those regions.
Kilar said HBO Max is succeeding in its plan to make the service appealing to a wider portion of the base, noting that 43% of HBO Max subs are under 35 years of age, compared to just 15% for the legacy HBO service. Early on, HBO Max has about twice the engagement advantage over HBO in terms of daily viewing hours, he said.
From a more granular financial view, AT&T expects the HBO unit to see annual revenues rise to $15 billion by 2025, versus $6.8 billion in 2020.
Kilar said he sees "fantastic opportunities" for WarnerMedia to explore direct-to-consumer services beyond HBO Max in categories such as general entertainment, news and interactive entertainment. He expects the majority of revenues coming from the biz unit to be derived from HBO Max by 2025.
Related posts:

— Jeff Baumgartner, Senior Editor, Light Reading
Like what we have to say? Click here to sign up to our daily newsletter
Cable Next-Gen Technologies & Strategies – Making cable faster, broader, deeper, better
If you want to know where the cable tech space is heading, we've got you covered. Join the biggest names in the industry in Denver, CO on March 14 & 15 for the latest edition of Light Reading's Cable Next-Gen Technologies & Strategies conference.
Back for a record 16th consecutive year, Cable Next-Gen is the premier independent conference covering the broadband technology market. This year's edition will tackle all the top tech topics, including 10G, DOCSIS 4.0, Distributed Access Architecture, next-gen PON, fixed wireless access, network virtualization, the Digital Divide and more
Get your free operator pass here.
PARTNER PERSPECTIVES
- content from our sponsors