Technicolor is exploring a sale of part or all of the company, including its struggling set-top box division, Reuters reported.
Technicolor (Euronext Paris: TCH; NYSE: TCH) has been in those talks in recent months with other companies and with private equity firms, including Bain Capital , Reuters added.
In response to the report, the France-based company said it "regularly reviews and evaluates strategic alternatives for its assets, whether acquisitions, combinations or divestments, in the best interest of its stakeholders."
Those talks "may involve" industry players and financial investors, Technicolor added, but stressed that "any discussions are at a preliminary stage... No strategic decision or commitment has been made."
Shares in Technicolor plunged 16.34%, to €1. 075, Monday on the Euronext Paris exchange.
Reuters noted that Technicolor is considering a sale of its set-top box business as the company faces pressure from the rising costs for memory and other components. Arris Group Inc. (Nasdaq: ARRS), the world's largest set-top supplier, has also been dealing with component shortages, particularly for memory and multilayer ceramic capacitors (MLCCs). Among its tactics, Arris has been more selective with its STB business, focusing on the most profitable deals rather than bottom-line sales. BTIG Research analyst Walter Piecyk has speculated that Arris's proposed merger with CommScope Inc. could see Arris seek a sale of its own set-top box business. (See Arris Financials Clipped by Component Shortages.)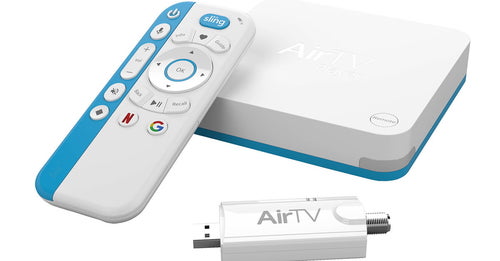 Though Technicolor says no decision has been made about next steps, Light Reading has heard similar rumors that Technicolor is trying to shop its troubled set-top box business.
If it does find a buyer, it would represent a complete reverse in direction established by Technicolor about three years ago. In 2015, Technicolor inked a deal to acquire Cisco Systems Inc. (Nasdaq: CSCO)'s consumer premises equipment (CPE) business for $604 million, with a provision that the companies would continue to work together on the development of video, broadband and IoT services. (See Cisco Sells STB Unit to Technicolor for $604M.)
Rumors that Technicolor might unload the STB unit comes amid struggles at its Connected Home unit, as Q3 revenues there were down in large part to weakness in the North American video market. Technicolor said that was driven by lower video demand from Charter Communications Inc. and partially offset by higher demand for broadband products from Comcast Corp. (Nasdaq: CMCSA, CMCSK). However, Technicolor said last month that prices for memory chips have seen some gradual important while costs for MLCCs have "continued to increase materially versus prior quarters."
In March, Technicolor sold most of its patent licensing business to InterDigital Inc. (Nasdaq: IDCC) for $475 million, noting that that it was done so it could "full focus on its operating business." However, that deal, which excludes some of Technicolor's mobile patents and some patents associated with patent pools such as MPEG LA LLC and HDMI Licensing LLC , could impact what price Technicolor might be able to get for its set-top box business.
The agreement between Technicolor and InterDigital also includes a "perpetual grantback licensing" component that gives Technicolor the same level of patent protection it had prior to the sale.
— Jeff Baumgartner, Senior Editor, Light Reading