Outlook Grows Rosier for Arris Set-Tops
It's been a long road for Arris with Charter's WorldBox set-top initiative.
Charter Communications Inc. started hyping its WorldBox strategy two and a half years ago with plans to make its set-tops more portable across different areas of its service footprint. But the company's message at the time was mixed, suggesting on the one hand that it could drag itself out from under the content security regime that has tied cable services to a very limited number of set-top manufacturers for years, and on the other hand that it planned to rely on Cisco Systems Inc. (Nasdaq: CSCO) as a key supplier for new WorldBox (a.k.a. portable) set-tops. (See Charter Thinks Outside the 'Worldbox'.)
None of this was good news for Arris Group Inc. (Nasdaq: ARRS).
Arris has traditionally been one of the primary vendors for set-tops in Charter's footprint, and the WorldBox news seemed to indicate that would change. Fast forward to 2017, however, and the outlook has shifted significantly.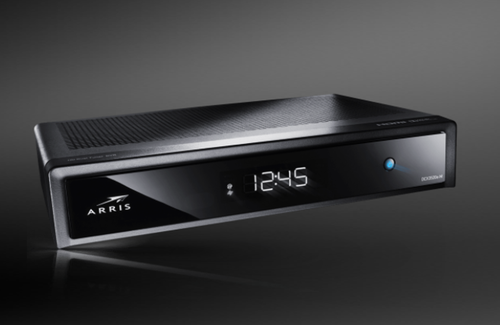 Telecom analyst George Notter of Jefferies & Company Inc. reports in a research note that the initial round of WorldBox set-tops, known as WorldBox 1.0, were only compatible with Charter service areas using the PowerKey content security system. That's odd given the entire WorldBox premise, but there you go. Set-tops that are part of WorldBox 2.0, however, will be compatible across Charter's entire footprint, including the areas with both PowerKey conditional access (originally developed out of Scientific Atlanta) and Mediacipher (originally developed out of Motorola).
According to Notter, the 1.4 million WorldBox 1.0 set-tops shipped by Technicolor (Euronext Paris: TCH; NYSE: TCH) (which acquired Cisco's set-top business) in early 2017 may contribute to some share loss for Arris at Charter. However, going forward, it's WorldBox 2.0 set-tops that will really matter because they're not tied to a single conditional access system. And Arris has not only been named one of the WorldBox 2.0 vendors; it's also signed a warrant agreement with Charter that gives the cable company the incentive to buy Arris products and services in volume. (See Charter Deals Arris In on WorldBox 2.0.)
With WorldBox 2.0, Arris should gain share back.
Notter also notes that Arris's CPE outlook for 2018 may improve because of DOCSIS 3.1 upgrades and growing international opportunities. Arris is remaining conservative in its CPE forecast, but Notter concludes that "In our view, their guidance for the CPE business in the near term sets the bar quite low."
---
For more cable market coverage and insights, check out our dedicated cable content channel here on Light Reading.
---
There's one other thing to note about Arris's CPE future. The company is also one of the primary suppliers for Comcast Corp. (Nasdaq: CMCSA, CMCSK)'s X1 video service, and the reach of that platform continues to expand through Comcast's X1 licensing program. Just this week, Comcast announced that Videotron Ltd. intends to use X1 to power its own new IPTV service. That's more good news for Arris. (See Comcast's Canadian Takeover Continues.)
In the company's latest quarterly earnings presentation, Arris reported $1.15 billion in revenue from its customer premises equipment business, making up 71% of total revenue. (See Arris Sees Ruckus Deal Slip to Q4.)
— Mari Silbey, Senior Editor, Cable/Video, Light Reading
PARTNER PERSPECTIVES
- content from our sponsors