AT&T has announced a substantial expansion in its renewable energy purchases with the addition of 520 megawatts of wind power, acquired through two agreements with subsidiaries of NextEra Energy Resources.
The network operator is touting the move as "one of the largest corporate renewable energy purchases in the U.S.," based on deals tracked by the Business Renewables Center.
AT&T Inc. (NYSE: T) committed in 2015 to carbon savings 10 times the footprint of its operations by 2025. That commitment included a 20% reduction in Scope 1 emissions, which are direct emissions from owned or controlled sources, by 2020, using a baseline from 2008, and a 60% reduction of its electricity consumption relative to the network's data growth by 2020, using 2013 as the baseline.
With this announcement, AT&T is also signing onto the Corporate Renewable Energy Buyers' Principles, a group led by the World Wildlife Fund (WWF) that comprises large energy buyers pledging to work to advance and buy renewable energy. The Buyer's Principles and the Business Renewables Center, cited above, are both part of the Renewable Energy Buyers Alliance, which is led by WWF and three other non-profit organizations. It provide expertise in shifting the energy market toward environmentally friendly approaches, including negotiating energy deals.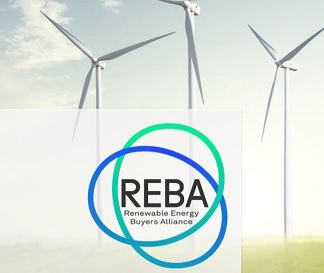 REBA, as it is known, has more than 70 US corporations as members, including tech giants Google, Microsoft, Amazon and Facebook, and data center operator Digital Realty. Cox Enterprises is the only network operator currently listed as a member.
AT&T's announcement adds more energy to the renewable energy push across telecom. It's also an indication that even as some US politicians -- including notably President Trump -- scale back efforts to combat climate change, corporate America is continuing to move away from fossil fuels toward more sustainable strategies. (See T-Mobile Joins 100% Renewable Gang and Telefónica Doubles Reliance on Renewable Electricity.)
---
Is data center infrastructure ready for mobile edge computing, enterprise cloud, IoT, big data and 5G? Learn more about telco data center trends -- join us in Austin at the fifth-annual Big Communications Event May 14-16. The event is free for communications service providers!
---
According to AT&T, 220 MW of power will come from the Minco V Wind Farm located in Caddo County, Oklahoma and 300 MW will come from a wind farm in two Texas counties, Webb and Duval. The network operator expects to generate carbon emission savings "equivalent to taking 350,595 passenger vehicles off the road or providing electricity for a quarter million homes a year," according to its press release.
"As one of the world's largest companies, we know how we source our energy is important," said Scott Mair, president of AT&T Operations, in that release. "Many companies are focused on their own carbon footprint but we believe our industry can do more. We've been working for a long time to ensure our wind projects deliver for both our business and the environment. We will continue to explore renewable energy solutions to help create a better, more sustainable world."
— Carol Wilson, Editor-at-Large, Light Reading