DOCSIS 3.1 Starting to Snowball

Comment (3)
Cable companies have hailed DOCSIS 3.1 as one of their key weapons in the battle for home broadband subscribers. It's cheaper to deploy than all-fiber networks because it makes use of legacy infrastructure, and the technology vastly expands cable broadband capacity, making it easier to introduce new gigabit-speed services.
But just how much traction has DOCSIS 3.1 gained in the market? Since Cable Television Laboratories Inc. (CableLabs) first introduced the specification in October 2013, and Comcast Corp. (Nasdaq: CMCSA, CMCSK) first deployed the technology commercially in March 2016, how far has DOCSIS 3.1 spread?
Here's a snapshot of US deployments taking place now, and the status of D3.1 on select cable operator roadmaps. Without question, adoption has picked up in 2017, and there's promise of yet more activity on the horizon next year.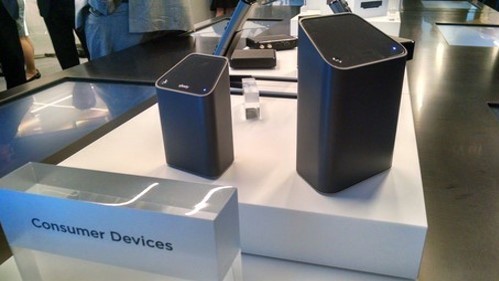 Comcast
Comcast continues to lead the charge, with D3.1-powered gigabit services now on offer in numerous markets, including Atlanta, Chicago, Denver, Houston, Miami, Nashville, San Francisco, Seattle and many more. CFO Mike Cavanagh also recently shared the news that Comcast expects to have D3.1 available across the majority of its footprint by the end of this year. (See Comcast Lines Up Fall Launch for 'Instant TV'.)
Cox
Cox Communications Inc. has begun employee trials with D3.1 and expects to launch the technology with customers before the end of the year. Until now, the company has scratched its gigabit itch with select FTTH deployments, but the priority going forward will be to fill out its footprint with D3.1 technology in order to offer gigabit speeds. (See Cox Ready to Cruise Ahead With D3.1.)
Mediacom
Mediacom Communications Corp. claims the title as first major US cable company to make its network fully D3.1-compatible, a task it completed at the end of 2016. It isn't offering D3.1-powered service everywhere yet, but it says that as D3.1 cable modems become more available, it will expand to new markets. Currently, Mediacom offers gigabit service with D3.1 in 1,000 communities across the country. (See Mediacom Tricks Out 82 New Towns With Gig Service.)
---
For more cable market coverage and insights, check out our dedicated cable content channel here on Light Reading.
---
WOW
WideOpenWest Holdings LLC (WOW) was another early cableco to the D3.1 table. But despite starting rollouts in 2016, it's taking a market-by-market approach to gigabit deployments going forward, and it's using a combination of D3.1 and FTTH technology. So far, WOW offers gig service in select communities in Alabama, Indiana, Tennessee, Michigan and Ohio. The company is also driving fiber deeper into its network on a broad basis, which should make future D3.1 rollouts relatively easy to implement as needed. (See also WOW Doesn't Wow Wall Street.)
Midcontinent
Midcontinent Communications (Midco) has been particularly aggressive on the D3.1 front. After beginning deployments in 2016, the company now makes D3.1-powered gigabit service available to more than 70% of its customers, and it's committed to extending service even further until all of its subscribers have gigabit access.
Altice & Charter – the holdouts
For all the momentum now behind D3.1, there are still two noteworthy cable holdouts. Altice plans to rely on FTTH to bring gigabit services to most of its US footprint, while still counting on DOCSIS 3.0 to offer gigabit broadband in parts of the customer territory it inherited from Suddenlink. (See Altice USA Begins Fiber Buildout.)
Charter Communications Inc. , meanwhile, is focused on other initiatives. While the company issued an RFP for D3.1 modems back in March, it appears content to let others take the lead on the technology. CEO Tom Rutledge hasn't committed to a timeline for commercial deployment, but he did say at a MoffettNathanson event that "we have some 3.1 DOCSIS deployed already experimentally."*
Perhaps 2018 will be the year Charter officially jumps on the D3.1 bandwagon.
*Editors note: An earlier version of this story cited Charter CFO Chris Winfrey as saying the company didn't have any concrete plans for DOCSIS 3.1, but that quote was from a 2016 event, and therefore out of date for this article.
— Mari Silbey, Senior Editor, Cable/Video, Light Reading
PARTNER PERSPECTIVES
- content from our sponsors