As it is everywhere across the telecommunications landscape, the only constant in the cable industry is change -- change in the access network, change in the services and applications that will run on those networks, and thanks to another wave of consolidation, changes to who owns and operates those networks.
The results of some of those changes -- and what the next chapter will have in store -- will be on display next week in Atlanta, the site of SCTE-ISBE's annual Cable-Tec Expo, which will carry the theme "Vision of the Future."
That future isn't set in stone yet, but the event's mix of keynotes, panels and technical paper presentations will attempt to offer a glimpse at what's around the corner. It will cover topics spanning distributed access architectures, artificial intelligence, the Internet of Things and how cable is positioning itself to play a critical role in future 5G networks.
Light Reading recently caught up with SCTE CEO Mark Dzuban to discuss the challenge of tying future-facing technology into today's engineering path, what topics will be buzzing at the show and how the organization has been evolving to accommodate consolidation that is reaching across service providers as well as vendors and suppliers. An edited transcript follows.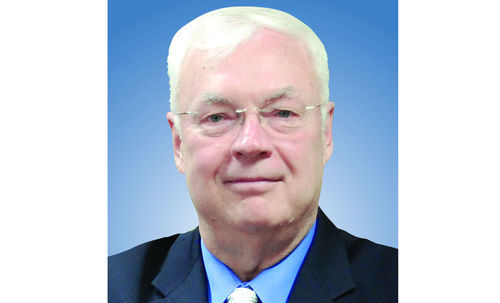 Light Reading: How is the role of the organization evolving and factoring into the way this year's show is being put together?
Dzuban: If you think about our role, it's to inform the workforce... these are operations folks. These are the folks who implement. This is not research and development, this is implementation.
This whole program is around how we accelerate the deployment of the science. At Expo, it's really about the applied science and the exhibition of that technology.
Light Reading: DAA (distributed access architecture) is definitely going to be a big topic at the show just based on what we see on the agenda. What are some other topics that are going to get a lot of buzz this year?
Dzuban: IoT is huge -- how do we expand our network's capability, which is pushing bandwidth, which is pushing latency? There are a lot of critical piece parts that go with that.
WiFi services are significant. In fact, we're hopefully going to make another announcement around wireless and WiFi at the show.
Data analysis for the network -- that's PNM (proactive network maintenance), and how we look to build and operate smarter, higher performing networks. Emerging network architectures is another.
And here's a great one -- how 5G adds fronthaul and mid-haul possibilities to the marketplace. We [the cable industry] have a significant role in that transport, which goes unrecognized.
Light Reading: Looking bigger picture, industry consolidation has been an unavoidable topic in recent years as both service providers and suppliers and vendors come together and scale becomes increasingly critical. What is SCTE doing to stay ahead of this curve with programs and to keep its membership base growing?
Dzuban: The number one paradigm here is agility. If someone says we've been something for five years, why are we changing? Every year we have to reassess.
This year, we wanted to be far more mindful of how we participate with the vendor community. We've got about 350 or more vendor partners at Expo. They are the core of our development and competitive technologies. We're constantly looking at that.
It's also about how SCTE structures its board to provide guidance and counsel. The chairs [the chairs for the 2019 event in New Orleans will be announced next week] really drive a lot of the value in the sense of access to the MSO senior ranks and also provide counsel as to what are the kinds of topics that Expo should be viewing as critical to be sharing with the community, like DAA and other topics that you'll see in the presentations.
Next page: Show expectations and the road ahead