Taking a stab at a key piece of the cable modem and gateway market led by Arris, Zoom Telephonics has hired former Scientific-Atlanta and Cisco Systems exec Joseph Wytanis to help the broadband CPE supplier attack the service provider market.
Virtually all of Zoom Telephonics 's cable modem business comes way of the retail market, where it grapples primarily with Arris Group Inc. (Nasdaq: ARRS) and Netgear Inc. (Nasdaq: NTGR). In addition to selling products under its own brand, Zoom also has a deal with Motorola Mobility that allows it to develop and sell several products under the Motorola brand. The company has previously referred to Zoom as its "value brand" while using Motorola to push a more premium-level family of products.
Last fall, Zoom expanded that Motorola branding deal for cable modems, gateways and WiFi extenders and access points to also include cellular home sensors, products and DSL modems and gateways, and Multimedia over Coax Alliance (MoCA) adapters.
Zoom will continue to focus on retail, but believes that Wytanis, who starts his new gig on October 29, can help the company expand by breaking into the hard-to-crack MSO market.
At Cisco Systems Inc. (Nasdaq: CSCO)/S-A, Wytanis co-founded the company's Cable Home Networking Business Unit (Cisco sold its CPE business to Technicolor (Euronext Paris: TCH; NYSE: TCH) in 2015), which, over 11 years, shipped over 40 million devices worldwide and grossed over $275 million annually. Wytanis also helped Cisco/S-A launch its IPTV set-top box and xDSL device businesses. In addition, he is late of SMC Networks Inc. , a DOCSIS modem and gateway supplier with a focused service provider business. (See Cisco Sells STB Unit to Technicolor for $604M.)
Zoom isn't shedding a lot of light on how it will attack the service provider market, but the company will use Wytanis's connections to get it in the door.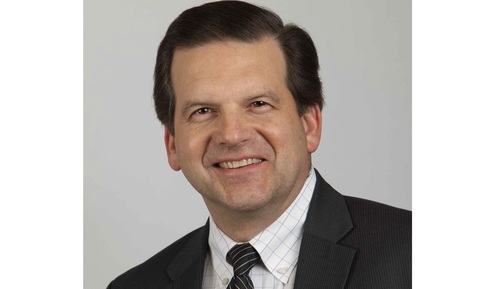 "I've already been in contact with several service providers and the receptiveness has been very positive," Wytanis said Wednesday on a conference call. "There is a recipe for success that I've had over 18 years that I'm very confident that I'll be able to bring to Zoom."
He stressed that Zoom will also need to focus on differentiation. "We cannot go into the service provider space as a me-too player," Wytanis said. "It will require us to make sure we have a value-add solution and a true value proposition, and that's where I'll be focused on."
Wytanis, who also has relationships with Broadcom (Zoom's primary chipset supplier) and original design manufacturers in Asia, also cited Zoom's move into product areas such as IoT and the smart home as reasons for jumping on board. "I think that companies that are nimble and quick ... can capitalize on this space," he said. "I think it's a land grab, and I really want to attack that."
---
Home in on the opportunities and challenges facing European cable operators. Join Light Reading for the Cable Next-Gen Europe event in London on November 6. Admission is free for all!
---
Zoom's interest in the service provider segment isn't entirely new. In 2016, the company hired Barry Hardek, an exec late of SMC and Ubee Interactive , to head service provider sales. In April, Zoom elected Derek Elder, a former exec with Arris, Cisco and Concurrent Computer Corp. who also has ties to the MSO tech community, as a director.
Even with Wytanis on board, Zoom -- which previously has fought with Comcast Corp. (Nasdaq: CMCSA, CMCSK) and Charter Communications Inc. over issues it had with retail-related cable modem testing and certification policies -- doesn't face an easy road into the service provider channel as it attempts to gain a foothold and do battle with incumbent suppliers. (See Zoom, Comcast Settle Cable Modem Spat.)
But the service provider segment represents a much larger part of the cable modem market -- roughly 85%, compared to about 15% for retail devices.
Jeff Heynen, technology research director at S&P Global Market Intelligence, estimates that Zoom has about 5% to 7% of the total global market for cable modems, with the bulk coming from retail and sales of Motorola-branded products.
By comparison, Arris has about 52% of the global market, followed by Technicolor (23%), with companies such as Hitron Technologies Inc. and Ubee netting about 10% each, according to Heynen.
Wytanis's hire also marks a new era for Zoom. Frank Manning, who will continue as Zoom's chairman and CEO, founded the company in 1977.
"My health is good and I still enjoy working at Zoom, but I think it's prudent to have an excellent successor who can take over even more of my responsibilities when the time is right," Manning, 70, said on Wednesday's call.
Manning also addressed a question about the effects of the US tariffs on Chinese goods, noting that they had a negligible effect on the company's Q3 numbers. "They do affect us short-term, and we are working hard to deal with them," he said, adding that he'll provide more details about those plans when Zoom reports Q3 results. (See Arris: We're Tackling the Tariffs and Arris Downgraded on Cable Modem Tariff Worries.)
— Jeff Baumgartner, Senior Editor, Light Reading