Zoom: 'Almost 100%' of Product Line Hit by Tariffs

Comment (0)
Zoom Telephonics isn't nearly as big as Arris, but the US tariffs on Chinese goods loom just as large, if not larger, with respect to the near-term future of the Boston-based maker and seller of cable modems and gateways.
The tariffs affect "almost 100%" of Zoom products, and will have a short-term impact on reduced gross profit and gross margin, the company said in its Q3 results.
The US tariffs on Chinese imports used in broadband modems and certain network infrastructure gear are at 10% today and slated to rise to 25% in January 2019.
To reduce its exposure to the tariffs and absorb some of those costs, Zoom Telephonics said it's exploring ways to tweak its production approach and reviewing its product line to determine when to increase sales prices, and how big of a price increase to implement. The company, which has relied primarily on sales through retail channels, said moves by competitors and its negotiations with retailers are all factoring into those decisions.
"We're actively looking at moving some or all of our production out of China, but that's a huge project and, at best, it will take many months," Zoom CEO Frank Manning said on Thursday's Q3 earnings call.
Though Zoom started Q3 with a "good amount of inventory" already shipped into the US before the 10% tariffs hit, all new shipments are subject to them, he said.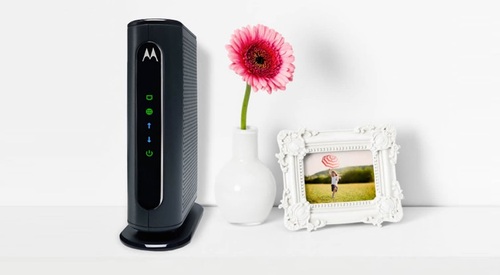 Zoom, he said, is also looking to raise prices on most of its products, and is studying the best time for those increases on a product-by-product basis. Manning expects those increases to take effect this month and into December, with further increases possible in 2019 as tariffs rise to 25%.
Zoom's product family includes DOCSIS cable modems and routers, WiFi routers and extenders, Multimedia over Coax Alliance (MoCA) adapters and DSL modems and routers and other types of consumer premises equipment.
On the cable side, Zoom makes devices under the Zoom brand as well as several models under the Motorola brand via a global licensing deal with Motorola Mobility (now part of Lenovo) that spans cable modems and routers, WiFi routers and extenders, powerline network adapters, cellular sensors and cellular modems, DSL modems/routers, and MoCA adapters.
Zoom's cable modem sales focus has largely centered on retail, but the company is shifting its strategy also to pursue direct deals with cable operators. Joe Wytanis, an exec late of Scientific-Atlanta and Cisco Systems Inc. (Nasdaq: CSCO), started Monday (October 29) as Zoom's president and COO, will help Zoom zero in on the hard-to-crack MSO market and attempt to expand into international markets. (See Zoom Taps Former Cisco/SA Exec to Target Service Providers .)
Given the widespread impact on its product line, the tariffs could wreak havoc on Zoom's financials -- it reported Q3 sales of $9 million, up about 5% year-on-year driven by Zoom's Motorola product line-up, and net income of $346,000 (3 cents per basic share). Cable modems represented $8.16 million of Q3 sales. Overall gross margin in the period improved to 36.4%, from 35.7%, but is now under threat by the tariffs.
Zoom didn't put a round number on the anticipated financial impact as the tariffs are set to rise next year, but one of its bigger rivals, Arris Group Inc. (Nasdaq: ARRS), recently estimated that the current 10% tariffs will impose about $200 million per year in additional costs. (See Arris: We're Tackling the Tariffs and Arris: Tariffs Add $200M in Broadband Gear Costs, Threaten US 5G Plans.)
Arris wants the United States Trade Representative (USTR) to remove broadband equipment from the proposed additional tariffs. Short of that, Arris is asking for at least a year to make the necessary changes to its supply chains before the tariffs take effect.
Short of that, Arris has asked the US government for more time (at least a year) to alter its supply chain to it can lower the financial affects before the higher tariffs take effect. The supplier also argued that the tariffs threaten the nation's ability to take a leadership position in 5G.
— Jeff Baumgartner, Senior Editor, Light Reading
PARTNER PERSPECTIVES
- content from our sponsors