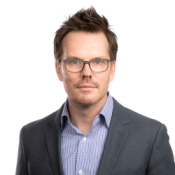 5/8/2008

Comment (1)

12:00 PM -- Widevine Technologies Inc. is in the business of content protection, but on its media page, as of this writing, the DRM software vendor displays:


For a company that builds its brand on "protecting premium content", it's a shame to see that Widevine feels entitled to treat the media's product with such disrespect.
In our case, the company copied the article page, our style, Javscript libraries, etc., and hosted the whole deal on their site.
Not only is it an explicit violation of our
terms of use
, but it causes other problems for us as well. For instance, it confuses search engines and makes them think that the same content is on both sites. When that happens, folks seeking independent coverage of DRM and other topics might be instead sent to Widevine.
We've contacted their public relations agency,
Ruder Finn
, and the company is said to be fixing the problem. But my point is that what Widevine has done here is irritating, dishonest, and stupid.
More stupid than anything else, given their branding and the business they're in. But pretty irritating, too, given how aggressively the company seeks coverage from news agencies and blogs.
– Phil Harvey, The Editor,
Light Reading

(1) |