Microsoft Says Middleware Not a Problem

Comment (6)
Microsoft Corp.
(Nasdaq: MSFT) says there's never been any serious problems with its IPTV middleware platform, and that if IPTV's debut is happening more slowly than expected it's because of the formidible task of rebuilding a phone network to handle video. (See
AT&T Still Has IPTV 'Jitters'
.)
To drive the point home, Microsoft TV execs took
Light Reading
to the IPTV Demonstration Home in Mountain View, Calif., last week to show us the middleware product in action, or at least the consumer-facing part of it. We snapped some photos: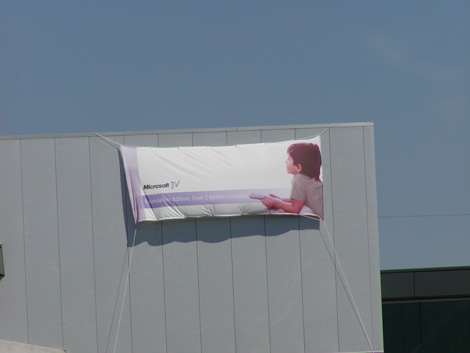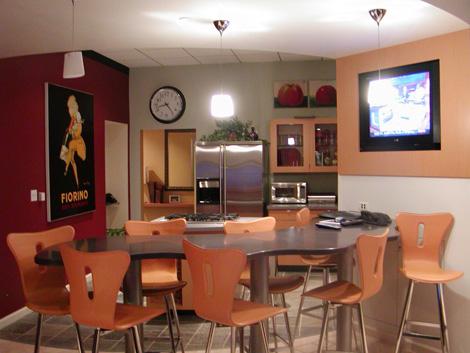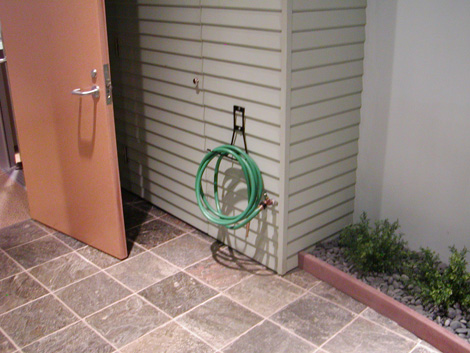 Microsoft's Demo Home is an entire two-bedroom home built on the second floor of Building 1 on the Microsoft campus. It's used to demonstrate the Microsoft TV viewing experience as well as Microsoft's version of the "connected home" network.
Our visit to Microsoft was timely: The company has of late been criticized over the slower-than-expected pace at which telco TV is being rolled out. (See
IPTV's High-Def Holdup
.)
Microsoft TV CTO Peter Barrett says it's the complexity of building the telco TV network from scratch, not problems with its middleware, that is eating up development time. "It's all the legacy IP infrastructure used to make a phone service run, and now you've got to figure out how to make a video service run over it," Barrett says. "It's just the logistics of getting that stuff organized and getting it working."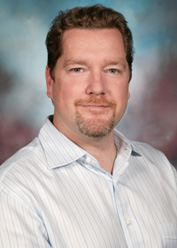 "In terms of the service platform itself, the mechanism of delivering video, the mechanism of delivering VOD, the method of getting guide data to the software on the set-top box, with very few wrinkles all just worked out of the box," Barrett says. "We didn't rethink anything, we didn't rework anything, we didn't fix anything -- it just did the job."
Barrett says building the non-complex parts of the network also takes time. "The physical problem of 'OK, now I have to build a data center, I have to rack up a bunch of machines and put the software on them,' And it was the first time that everybody had done some of it. It was getting everybody trained between Alcatel and us... " (See
Microsoft, Alcatel Renew Deals
.)
Microsoft execs also stress the fact that the new network was built on mostly new technologies. "You're taking the latest generation of DSL, you've got brand new software, you've got new set-top boxes that were designed for both of them, and now you've got new SOC [system-on-a-chip] and silicon," says Microsoft TV marketing GM Christine Heckart.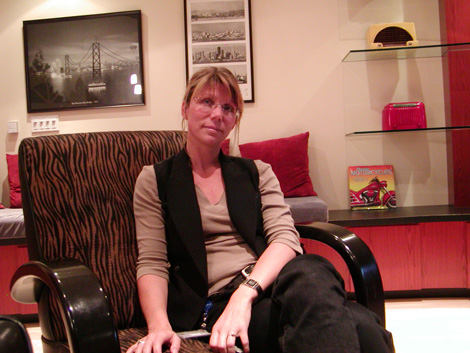 "This was about bringing together the latest generation of everything coming together now to take a very deterministic application like IPTV and put it over a non-deterministic network like IP, and tuning it all so that it works in a next-generation environment everywhere," she says. (See
Scaling IPTV: Progress at SBC
.)
One of the most complex processes, and perhaps the biggest selling point of the Microsoft TV platform, is Microsoft TV's instantaneous channel change function. But Microsoft remains a little vague on how many servers it takes to make the feature work properly in a given market or a given neighborhood. (See
SBC, Microsoft Defend Lightspeed
.)
"We've taken a lot of heat for this," Barrett says. The "D server" sits at the edge of the network -- either in the central office or at the DSLAM -- and does the processing needed to make instant channel change work.
A vendor source says that for each server the carrier deploys to support instant channel change, it must buy another software license from Microsoft.
On this subject Microsoft says (via email): "While we cannot discuss the details of Microsoft TV IPTV Edition licensing terms publicly, the D server licensing is incorporated as part of the overall software platform licensing. The revenue model is largely based on a license per 'subscriber household' for client and server licenses, with on-going maintenance for upgrades and new features." When Microsoft TV users change channels, the current TV channel remains on-screen while a "picture in picture" displays the channels being surfed.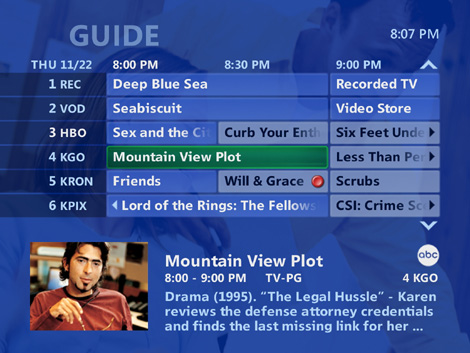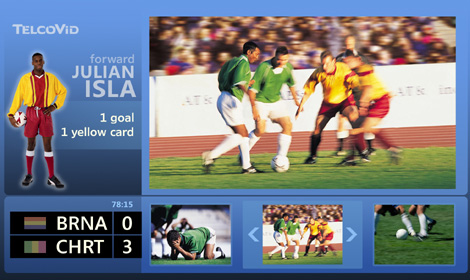 Barrett says with no D servers at all, the system simply reverts back to something like cable where a channel change takes a couple of seconds to register: "You can serve a million subscribers from a single D server if you want to. You can have two or ten or 50 if you want to; there's no hard restriction on the number of D-servers per subscriber. With the catastrophic failure of the D server, you revert to state of the art, or what people have with cable and satellite today."
Somewhat more predictable is the number of VOD servers the carrier needs. This depends on the amount of VOD content the carrier will sell, how much of the VOD content is high definition, and the number of subscribers expected to watch VOD movies at any one time. (See
IPTV's High-Def Holdup
.)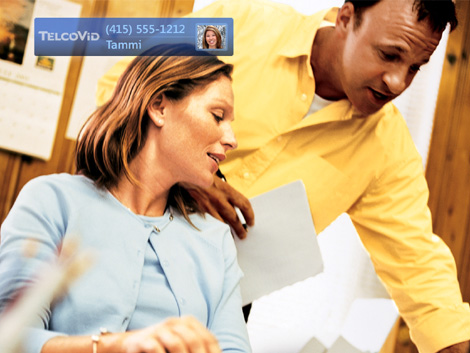 "You can change that mix just a little bit, depending on the market being served, and change your configuration requirements by quite a lot," Heckart says.
"If the service provider wants to provide all high-def VOD at 100 percent utilization all the time then they're going to buy more VOD servers than if you were going to have 10 percent utilization and so on," Barrett says.
Barrett says the hardware needed to run the IPTV middleware is a small investment compared with the general network upgrade the carrier needs to deliver video content. "Physically, the number of machines required to run this application is tiny as compared to the network infrastructure and the DSLAMs and the other equipment required to run the network. So their physical footprint and their capital footprint are not a significant burden on the equipment you need to run a broadband network."
Microsoft's marquee telco TV account,
AT&T Inc.
(NYSE: T), is getting ready to expand its U-verse video service into at least 15 new markets by year-end. Today, AT&T's U-verse is available only to subscribers in the carrier's hometown of San Antonio.
— Mark Sullivan, Reporter,
Light Reading
PARTNER PERSPECTIVES
- content from our sponsors
GUEST PERSPECTIVES
- curated contributions