Cisco Webs Up Its UI

Comment (0)
9:55 AM -- DENVER --
SCTE Cable-Tec Expo
-- If you haven't guessed it by now, IPTV is no longer a four-letter letter word among cable folks.
Judging from the central themes and discussions here, MSOs are getting ready to adopt IP video in a big way to take advantage of the technology's interactive and cross-platform properties. (See
Comcast Forges 'Excalibur' for IPTV
and
SCTE Expo: MSOs Prep IPTV Push
.)
You can't swing a cat here without hitting some sort of IPTV product that's being marketed to MSOs, or even optimized to hook into the legacy cable environment.
Cisco Systems Inc.
(Nasdaq: CSCO)'s got all pieces of the IP video food chain on display here, including a new Web-centric interactive program guide for IPTV set-top boxes, called "Blue," which would be capable, for example, of integrating Facebook and Twitter feeds and other Web apps.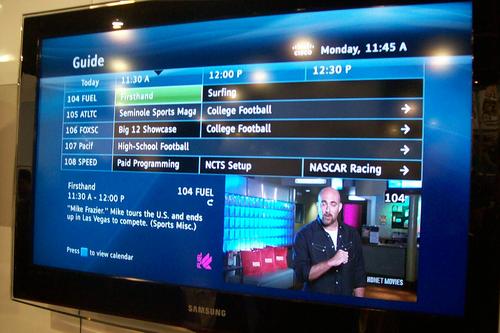 There are no deployments for Blue yet, but a Cisco official said the company thinks it will likely get traction with telcos first, since, you know, they're the ones actually doing IPTV right now.
— Jeff Baumgartner, Site Editor,
Cable Digital News