Vubiquity (nee Avail-TVN) Kicks Off CEO Search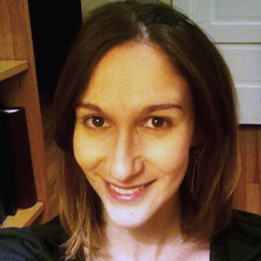 3/25/2013

Comment (0)

Welcome to today's cable and broadband news roundup.
Just days after Avail-TVN changed its name to Vubiquity Inc., the multi-platform video services firm announced it is seeking a new CEO. Ramu Potarazu, Vubiquity's founder and current CEO, is to become vice chairman and is set to join Columbia Capital as a venture partner on April 1. Until a successor is found, Potarazu's duties will be handled the The Office of the CEO, a group comprised of Vubiquity President Doug Sylvester; CFO Bill Arendt; and Chairman of the Board Phil Herget. Potarazu led the company through five acquisitions in seven years, including the 2009 merger of Avail Media and TVN Entertainment Corp., and, more recently, the $27 million acquisition of U.K.-based On Demand Group from SeaChange International Inc. (See Avail-TVN Becomes Vubiquity, TVN Merges With Avail Media and SeaChange Unloads VoD Content Unit for $27M.)
AT&T Inc.'s 4.5 million U-verse TV subs now have access to WatchESPN, the sports giant's authenticated TV Everywhere service that provides live TV streams on Web browsers, smartphones, tablets and the Xbox 360 gaming console. WatchESPN's stable includes the flagship ESPN channel, as well as ESPN2, ESPN3 and ESPNU. U-verse customers will also have access to ESPN Goal Line and ESPN Buzzer Beater when those channels are in season. AT&T did a deal with ESPN parent Walt Disney Co. back in January, but it took more than two months to activate the mobile service. The telco is a little late to the party. Bright House Networks, Cablevision Systems Corp., Charter Communications Inc., Comcast Corp., Cox Communications Inc., Midcontinent Communications, Time Warner Cable Inc. and Verizon Communications Inc. are among the pay-TV providers that have already secured access to ESPN's TV Everywhere service. (See Comcast Streams ESPN (Almost) Everywhere.)
Otelco Inc. filed for Chapter 11 bankruptcy protection on Sunday, a move that comes three months after the service provider lost a key wholesale contract from TW Cable that represented 12.3 percent of Otelco's total revenues for the first nine months of 2012, reports Reuters. Otelco, which provides wireline telecommunications services in seven states and operates 98,000 voice and data access lines, said its pre-packaged restructuring will reduce its overall debt load by about $135 million.
Clearleap has scored a new five-year deal to encode and distribute multiple formats of HBO's subscription video-on-demand (VoD) fare, including the premium programmer's authenticated, broadband-fed HBO GO service, to domestic pay-TV operators. Clearleap and HBO have been working together since 2011.


Bright House has added features to its app for iOS devices and select Android smartphones and tablets that will let users navigate and search through seven days of program listings and manage their DVRs remotely. The app also lets customers stream the bulk of their live TV lineups to those devices, so long as they are within reach of the home's Wi-Fi network. The app now supports up to 234 live TV channels, depending on the market, an official says.
Gordon Brothers Europe has swooped in to buy the U.K. operations of Blockbuster, which entered a form or bankruptcy protection about two months ago, Reuters says. Financial terms were not disclosed, but the deal will let Blockbuster keep 264 of its 528 stores and keep nearly half of its 4,190 staffers. Dish Network Corp. still owns Blockbuster's U.S. operations. (See Dish's Latest Buy Is a Blockbuster.) — Mari Silbey, Special to Light Reading Cable and Jeff Baumgartner, Site Editor, Light Reading Cable

(0) |