Verklin Picked as Cable's Canoe Captain

Comment (0)
Making "official" what
leaked out
in late April, David Verklin, the former CEO of Aegis Media Americas, will head up Canoe Ventures LLC, the advanced advertising initiative backed by
Comcast Corp.
(Nasdaq: CMCSA, CMCSK),
Time Warner Cable Inc.
(NYSE: TWC),
Cablevision Systems Corp.
(NYSE: CVC),
Cox Communications Inc.
,
Charter Communications Inc.
, and
Bright House Networks
. (See
Introducing 'Canoe Ventures'
.)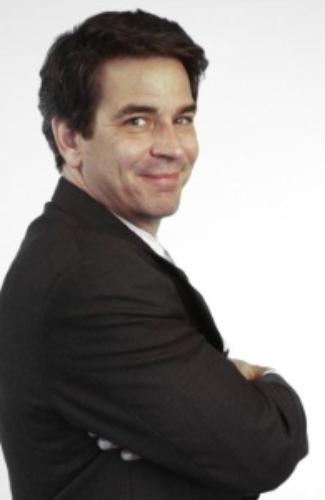 Verklin officially takes the helm on Aug. 4. The venture, formerly known as "Project Canoe," is based in New York City, considered the epicenter of the advertising industry.
Though technical details are still short, Canoe Ventures aims to make "advertising solutions easier to buy, use and measure." Historically, that's been a significant challenge, because the U.S. cable industry is made up disparate technologies and platforms.
To help remedy that, the industry, aided by
CableLabs
, is developing specifications to create a common platform. CableLabs issued a request for information (RFI) for the project last September. It's believed that as many as 60 vendors responded. (See
Cable's 'Canoe' RFI Paddles Toward Deadline
.)
The resulting system should give cable a uniform interactive, targeted ad system driven by "shared processes and standards."
The MSOs presently linked to Canoe Ventures are reportedly investing $150 million into the project, which will attempt to stem the flow of ad dollars moving away from traditional TV and to the more targeted and measurable domain of the Internet.
Verklin's appointment "demonstrates our commitment to working more closely with the advertising community and to delivering products and services needed for advertisers and programmers to compete in today's media landscape," said Comcast Cable president Steve Burke, in a statement. "David's insight will help make cable a more valuable advertising medium."
At Aegis, Verklin managed all operations in the U.S., Latin America, and Canada and served on the board of directors for Aegis Group. He sits on the board of the American Advertising Federation, the Ad Council, the Audit Bureau of Circulations, and the New York Multiple Sclerosis Society.
— Jeff Baumgartner, Site Editor,
Cable Digital News
---
Interested in learning more on this topic? Then come to
Cable Next-Gen Video Strategies: Meeting the Satellite & Telco TV Challenge
, which will take a comprehensive look at the cable industry's attempts to fend off its leading rivals and generate fresh revenues by deploying next-generation video technologies. To be staged in
Los Angeles
,
July 24
, admission is free for attendees meeting our prequalification criteria. For more information, or to register, click
here
.
---
PARTNER PERSPECTIVES
- content from our sponsors