As reported earlier this year, Verimatrix Inc. is indeed releasing a software media player that will let IPTV customers watch all the TV content they pay for on their Internet-connected computers. (See Will Software Kill the IPTV Set-Top?)

The company this morning announced the new product, called the ViewRight PC Player, and said it is marketing the technology to IPTV providers as "a complement to the deployment of dedicated STBs [set-top boxes] in IPTV systems."

Verimatrix says its software application –- working on any PC -– is every bit as secure as a dedicated set-top box. Analysts say the ultimate goal of such technology is to liberate consumers from their living rooms -– allowing them to view the content they pay for any time, anywhere, on a variety of devices.

But Verimatrix is taking baby steps by first offering this as an in-home application, making it clear that it's a second-room option for a set-top, not a complete set-top replacement. "We have to steer a careful line here," says Steve Oetegenn, executive VP of sales and marketing at Verimatrix. "A lot of things are possible technologically."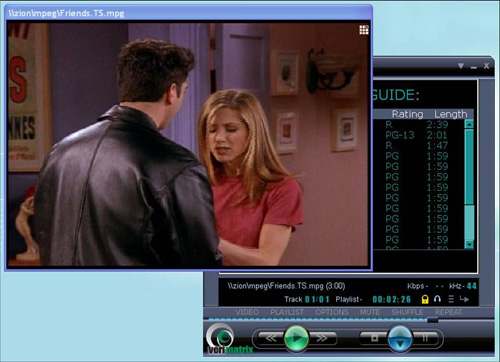 For now, though, Verimatrix is not out to "kill the set-top," Oetegenn says, but rather to make TV viewing easier from elsewhere in the home. There are two telcos -– one in Europe and one in Asia –- that may roll out services based on the ViewRight PC Player by the end of this year, Verimatrix officials say.

The Verimatrix system includes a session-based watermarking method that leaves a digital fingerprint on each content stream entering a PC. That way, if the content later shows up on the Internet or somewhere else it shouldn't be, the service provider could conceivably trace the content back to an individual customer.

This technology, which Verimatrix calls "VideoMark," has already been deployed in India in Mahanagar Telephone Nigam Ltd. (MTNL) 's IPTV trial, but that deployment was tethered to a set-top installation. The VideoMark technology is applied to the content by special servers that provide real-time encryption and sit between the IPTV network operators' broadcast content or video on-demand content sources.

Another appealing feature is the player's flexibility. The company says its software can decode and display Standard Definition and High Definition MPEG-2 and MPEG-4 content.

The company touts its technology as less risky than Microsoft Corp. (Nasdaq: MSFT)'s Windows Media Player -– which could also be used to provide IPTV away from the living room. Verimatrix claims that Windows Media Player is a prime target for hackers and the company doesn't include an MPEG-2 codec with its IPTV installations.

Microsoft, however, could counter that IPTV operators would have more control using its technology, as more IPTV middleware systems and PCs worldwide are powered by Microsoft software.

Verimatix is set to show its ViewRight software at the IBC show next month. The company wouldn't comment on reports that Comcast Corp. (Nasdaq: CMCSA, CMCSK) has been in discussions with the company –- and Comcast spokespeople couldn't be reached for comment.

— Phil Harvey, News Editor, Light Reading